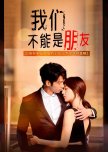 THIS IS REALLY NOT A DRAMA WORTH DROPPING. It has a great storyline and it is very mature. That is if you can't handle mature content (for the younger viewers and the few that just don't like those things) I say dint watch it because you have a higher chance of not liking it. It is honestly really worth the time and I hope that the next episodes live up to my expectations which they probably will.
Was this review helpful to you?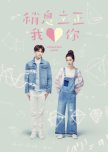 3 episodes in:
I am not even halfway through this drama and I already like it a lot.
This is a great drama to watch if you are into sweet, cute highschool-ish kind of love. It hasn't dragged on. It moves to new things almost every ep and the actors are so talented and cute of course :P
5 episodes in:
I still like, maybe even love this drama. This would be something that you would love to watch if you are one of those people (aka me) that likes it when the main couple just goes through a bit of like a delay, per se, when getting together. Nothing too ridiculous just like, normal world type situations when they just need time to appreciate the other person and develop their feelings. ****Also, THE SECOND LEAD IS HELLA CUTE!!!! But we all know they never end up together with the second lead. They might have a fling but nothing more. In the drama that is. Lol
6 episodes in:
Make sure you are okay with hating the first lead male cuz that's what's gonna happen. Probably.
7 episodes in:
LITERALLY!! I HAVE NEVER HATED THE FIRST LEAD THIS MUCH!!!
You better be okay with maybe hating the main lead. I have never shipped the 2nd lead so much and I know he's not gonna get the girl so I wanna cry and go to bed and die of dehydration.
8 episodes in and final cuz I dropped the show:
I can't take it anymore. The main male lead still obviously doesn't know how he feels about the girl yet, but instead of figuring himself out first, he is controlling her and like keeping her by his side and not letting the other dude have a moment alone with her! Like I get that might be a bit romantic but your not even her boyfriend and she is also trying to get over you and you know it cuz she tells him!!! I just really annoyed me and so much that I just have to drop the drama. Is not that I don't like it but I watch dramas to feel good and like that feeling you have when you watch it like "Wow I want something like that someday." And this drama definitely never made me feel like this. Sorry but no thanks.
Was this review helpful to you?