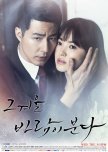 I recommend this one to those who want to watch something different & One of a kind drama. This show is worth watching. Jo In Sung & Song hye kyo both of them done their role Perfectly. Specially Jo In Sung, He was Awesome in all kind of situation whether it was Sad or Happy, mesmerized by his acting. Also Song, who fit in her role , amazed to see her as blind person , how can someone be so perfect.❤???? Further, Storyline was Nice but it was annoying to see them as siblings till between the drama ????. Anyway Music was too good & suspense create eagerness for watching next episode. Loved this drama. One thing , Ending could be more beautiful...Worth Watching.
Was this review helpful to you?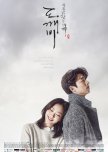 Goblin
1 people found this review helpful
If there is any doubt for this drama , throw it away, because this is an Ultimate One. One word for this drama is "CLASSIC''!!! ????????Just loved it. It was Perfect from 1st Episode to the last one, I'm glad that I've watched it. I'd cried, laugh, this drama creates lots of emotions...All time favourite..You Should watch it,because you'll never regret it. Gong Yoo (Oh My GOBLIN ????????)an amazing actor,was perfect with that role & Kim Go Eun(Ji Run Tak) she's just fabulous actress. Supporting roles was too good. Lee Dong Woom was perfect as Grim Reaper. Many things which are good in this drama is it's Role coaster like plot , It made me Laugh , Cry , Smile & Most importantly Curious & Furious. Hat's Off to the Actors Directors & Specially those Who created OST of this drama , I mean how some Songs & Background Score can be so Perfect & Emotional !!! Still I'm speechless... Words are less to Appreciate this drama. 100/10⭐
Was this review helpful to you?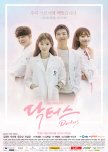 Doctors
0 people found this review helpful
Loved it.This Medical Romance Drama has unique storyline which keeps interest from starting to the End.Although, it may received some negative response but I think the people who dislike this one are RomCom & light drama lovers. Because of them i ignored this drama many time but now I regret, I should've watched this early. As the Title, Medical based dramas cannot be more RomCom but this one was unique, It is not possible that everyone have good past ,so female lead's character was different because of this, she is strong and maybe that's why people cannot understand the meaning and criticised...it contains Different meaningful stories of many characters, Romance, Comedy and also interesting past story from where this drama starts .Park Shin Hye ,she's an amazing actress, just loved her acting. Kim Rae was amazing till the end. I really loved OST's ,specially "No Way " song & also its Background score.Don't think about length (20Episodes) much because it has meaning till the End. Beautifully Ended????9/10????❤
Was this review helpful to you?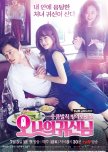 Really Worth watching drama.Plot was so interesting & Refreshing.Ending episodes creates more curiosity ..Both leads done their role perfectly, Especially Park Bo Young she's Versatile actress for sure.I was amazed how she act so amazingly time to time.???? She's so Cute. I am giving it 10⭐because of Park Bo young. One best thing is, it was meaningful drama and you'll get to know by this , that life is so precious... First ,I wasn't sure about watching this, but now i am happy that I watched it.I laugh, felt curious,furious time to time until the end. Interesting drama with Amazing actors.???? ❤
Was this review helpful to you?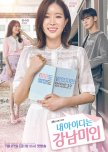 Watch It Now !! Unlike other RomComs , this drama is Meaningful, Genuine & Amazing.❤ You'll get to know the real meaning of beauty in this drama, it is mirror for those people who judge girls by their looks or so called their "beauty". I'm really glad that someone made this type of drama because it shows us the real world. Now, When it comes to the characters then...I love both leads, Kang Mi Rae is Beautiful by heart, she's just she & that's what make Do Keong Suk like her. I'm really satisfied that it shows that a man can understand what really Beauty is. Other than leads I extremely loved female characters like Tae Hee & Mother of Do Keong Suk who understood that what really their man's are & they reject both of them ???? , they won my heart in the end by their decision. Soo Ah's character Irritates me a lot , i hate her but they showed in last that why she was like that. Nice Music & Good storyline keep exciting you what's going to happen next . I can't find more appreciation words but this drama is "WORTH WATCHING", So Watch it Now without any doubt.????????????
Was this review helpful to you?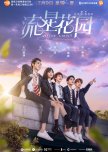 I'm so glad that i watched this drama.Really such an amazing one it was.Worth watching.I recommend this one to those who'd like RomCom . Don't think about it's length because it was meaningful to have more ep.
Story- Can't describe how they beautifully made each & every episode interesting.Plot of this drama was Very Good.I never felt any exaggeration.They show lovestory of each member of f4 equally, impressed me a lot.About Shancai I'm very Happy that unlike almost every Chinese drama they show girl???? strong . It was good to see male chases female first.But it was awkward when she was with both Lei & Daoming Si, I felt exhausted that time.
Acting - No words!!! Whether it was Lei, Daoming Si, Dong Shancai , Meizou,& Ximen.They all are amazing. Especially Daoming Si he was just FABULOUS ????. Main reason of watching this drama was he. And Lei I don't know what should I say about him he impress & amazed me time to time.
Music- In every situation they have particular song Specially River & Say something these two songs are my favorite.???? How brilliantly they're used. Because of these songs & music of this drama I cried, Smile , got goosebumps sometimes (" river "song????????) .
Lastly I want to tell you that this drama is Worth watching .You'll laugh , cry , smile , & you'll love this one.They peacefully ended this drama.10/10⭐
Was this review helpful to you?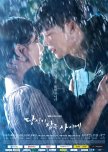 I recommend this drama to those who'd like to watch something different from RomCom.Such an amazing thrilling suspense emotional drama. This one is really great.10⭐ from me.????????
Story • One of a kind Storyline. Fantasy, Suspense, Thriller , Comedy & little bit romance. You can't predict what's going to happen in next episode. I always appreciate how they create such an amazing story until the end.From the1st episode they create excitement about what's going to happen next.& Also got goosebumps when it comes to end of those cases happenings.
Music • Music of this drama was classy. Especially in suspense & thrilling scenes.It will take you in different world.just Wow.
Acting •
JongSuk & Suzy Both are amazing specially JongSuk I appreciate his acting whether it was comedy or serious or emotional he was just perfect. Also Beum , he irritates me till the end. All supporting cast was good.
At last, Must Watch.Loveable drama.And if you're searching for first K Drama then this one is great choice. Start with this one & you'll never regret it.????
Was this review helpful to you?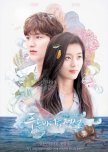 Utterly Beautiful & Best Korean Drama ever. Just loved it. If you're searching for fantasy drama with happy ending then this one is for you!!! Don't miss it. Beautiful couple with amazing storyline & Comedy. Some scenes are unforgettable.The chemistry between Sim cheong and heo joon jea is cute yet strong ...every character has done justice with their roles...Joon Jae's acting was superb especially when he was conartist . They ended this drama beautifully by doing happy ending , I just feel thankful. Enjoyed a lot & completed in just 5 days , each episode was amazing. Worth watching drama. ????❤????
Was this review helpful to you?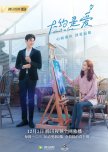 Beautiful Drama. Worth watching.Some things I loved in this drama is- Both leads dine their job perfectly they look cute together in every scene.Storyline of this drama was different & Wonderful till the end. Wei Qing is amazing. Character of Zhou Shi was Cute & Strong not like the other CDramas in which female lead is stupid & chases boy annoyingly. She was different & I loved this. Other than their characters & story , this drama is meaningful & inspiring many times. I feel sad that this drama is not much popular.You can see this drama through some links & you'll like it..as i think .Anyway , from my perspective this drama is amazing ,must watch & Heart touching.❤????
Was this review helpful to you?