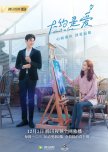 Best drama with an interesting plot..Loved it !!????
not overdramatic at all & seems sober and real.???? This was the best story of love and friendship i have ever seen.
Wei Qing was amazing !His every expression was Damn cute.
What a Cute couple & Their scenes????????
Zhou shi's character was very cute & strong too.. supporting cast is amazing. Both lead actors gave their best. unlike other c dramas, female lead was strong and brave.
Overall this drama is worth watching.♥️
Was this review helpful to you?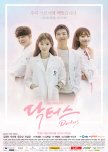 Doctors
0 people found this review helpful
Ultimate drama...the story is not only love story like others.This is the first medical drama I've watched & I'm really satisfied with it. Plot is great and the way they balanced personal & professional life of character is awesome. From starting to end story was progressed. Park shin hye's character is literally awesome . She is the main character and I just love her character. Kim Rae won was a mindblowing teacher & doctor of course. His character is also strong. I Love the lead couple. And supporting cast is amazing.
They will make you cry and laugh and you will fall in love with each character. Music is totally mesmerizing. Background score is suitable in every situation. The song No-way is so good. This k-drama was not all lovey dovey. But with a strong plot and good characters. It would be great if the length was short. If you want to watch a medical kdrama i 100% recommend it. ????????❤️
Was this review helpful to you?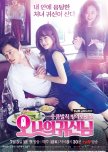 The story line is really interesting and filled with humor . This was my second time watching ghost type story and it was a great fun . ????❤️
Everyone has done justice to their roles. But specially Park Bo young, she is amazing & So cute... The way she acts...impressive!!???? Lead couple looked cute together.
This drama not only entertains you but also gives you life lessons, life is so uncertain so we should try to live our best...and live diligently. It has mystery, comedy, romance and a few scary moments.
The background score is good.
Perfect and cute romcom drama.????????
Worth Watching!!????
Was this review helpful to you?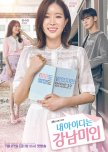 A realistic story to which anyone can relate
it shows the real situation in life and a couple who truly love each other regardless of who and what they are.????
The slow love story of Kang Mi rae and Kyung Seok touched my heart.They were so good .
Plot of this drama is breath of fresh air for me... extremely amazing. The way they give us message that inner beauty is most important than outer beauty... is beyond amazing. I liked that all the pairs did not show up together at the end... & it seems real.
Both actors that played kang mi rae and Do kyung seok were excellent in taking their roles. Eun is my favorite character in this drama, she was very understanding and nice with everyone. Every character is important & they all did their best.
Music is amazing...specially 'something in your eyes' is so mesmerizing.
I love this show!!????
If you want to watch something different & meaningful rather than romcom, This is worth watching.❤️❤️❤️
I recommend this drama because it's something you can learn with. ????????
Was this review helpful to you?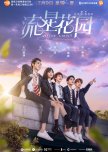 This is Worth watching Drama... I've watched many Asian dramas and this for sure is one of my favorite. ???????? At first i decided to watch Boys over Flowers.. because Meteor garden is remake of Boys over flowers & because of its episodes.. I've already watched many short dramas & This is really lengthy so i hesitated once... but I choose This And watching this was an amazing decision. Storyline is awesome... & seems realistic. During starting episodes I'm feeling kinda awkward because of Shancai & Lie's relationship...but after sometime I really hooked up with this drama because of Dylan wang ????❤️❤️sweet romance, comedy, cuteness and even a little action which makes it an absolutely perfect drama!
And of course F4 is absolutely Amazing. Daoming Si, Lie ,Ximen & Meizu defines true friendship.???????? I love Daoming Si's character, Shancai's character is strong...i really appreciate acting of both lead characters. Lei's character is soft & cute but strong & loyal too. and of course Zhuang, she is so perfect sis..! All supporting characters are superb. Music is enchanting... especially Like A river & say something...theme song's music is really awesome but I don't understand Chinese so i regret it.
You'll cry during some of the episodes. I definitely suggest it to anyone who hasn't watched it yet! ❤️❤️
Was this review helpful to you?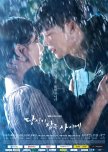 This is really a tremendous drama & Breathtaking story...different from others.????❤️ unlike other courtroom drama.This is awesome,I mean you really attached with them & can't wait to see what happened next.& The Cases are Thrilling as well & the way they solved is awesome. One of the best part of this drama is its Background Music !! Some scenes gave you goosebumps. Chemistry between lead couple Nam Hong Joo & Jae chan is strong & cute. & Han Woo Tak is So cute!! ????????And as a villian Lee yoo Beum is extremely good!
And supporting characters are also good as well. This is a complete drama with Comedy, Thriller, Romance, friendship, Emotional . I loved it so much..I recommend this Drama if you want to watch something different rather than rom com .This is much more than that.????????❤️
Was this review helpful to you?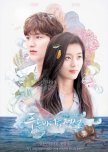 I'm just fall in love with this drama.This is one of my favourite drama. ????????
Best fantasy drama I have ever seen. Such a good story with perfect ending.❤️
The chemistry between Sim cheong and heo joon jea is cute yet strong ...every character has done justice with their roles...Lee min ho's acting is damn superb.
The times when Lee min ho, Nam doo & Tae-ho plays as the con-man is eye catching.????
Sometimes it seems real because of their acting!!!There is no any single scenes that makes u bore. This drama is full of entertainment, comedy, tregedy, suspense,romance ,everything.& Its music is awesome ????
Thank u everyone who made this drama sooo wonderful.????
If you have not watched it yet, go and watch it. You will never regret!!????✨
Was this review helpful to you?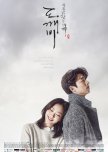 Goblin
0 people found this review helpful
I don't know how to review this marvellous drama. ????????❤️ word's aren't enough to describe how amazing it was to watching this Drama.When i started watching this show I had already known that this was the most popular K drama. From 1st episode till last you get attached with it. This is one of the best drama seriously... Full of all sorts of emotion.. a damn positive drama... last episode brings you to another world & you can feel it... some scenes really made me cry... not solely belong to romcom but Soo More than that.
Plot of this Drama is unique & strong, extremely amazing!!
Acting... What to say... Everyone did their job PERFECTLY ... but i praise Gong yoo & Kim Go-Eun .???????? She is Amazing seriously... and bromance between Lee dong wook and Gong yoo is cute though.
And Mesmerizing OST... specially Stay with me, Heaven, Beautiful life, I miss you, best background score..
Hats off to the makers and everyone who made this drama so special.❤️????????
Was this review helpful to you?