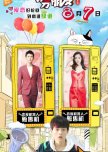 It was seriously one of the best dramas I've watched this year. At first I watched it cause I needed something to kill time and suddenly I was craving for more. The series is very well produced, the photography is amazind, filming quality is great and even the funny yet heartbreaking (at times) plot is a must watch.
WARNING: Not BL
STORY: A lone otaku boy that has a huge crush on his classmate. He follows her to Japan intending to declare his feelings for her but ends up finding she's got a boyfriend. That leads him to drink too much and find a place that sells LUV Robots. Too drunk he thinks he's creating a profile to a social network and instead of setting definitions for a female robot he describes himself and chooses male as gender. He'd soon receive Ya-dan at his place. After complaning about it to the store owner he receives a female robot but she ends up bonding to the other robot, making the three of them live into this love triangle. A-zhai loves Eve, Eve Loves Adam, Adam loves A-zhai.
ACTING: Bai Shu(A-zhai) is just amazing. He's young but can convey so many feelings and act in such a natural way. Li Chuan and Cai Wen Jing also work very well. The three of them have great chemistry and complete each other. I have to comment the secondary characters grow up a lot. Wa Fu Gui (A-zhai's best friend) is an amazing add to the whole story and a comic relief most of the time. There's one scene in the series in which he shows true acting potential (driving me to tears with such good acting). The other otakus from the anime club are also well built characters having their own personality and story that is developed the best way possible.
MUSIC: Songs change a lot on this series and you notice that. Even from the ost songs that will make a scene creppy or happy the producers have done a great job on that area.
REWATCH VALUE: I'm totally rewatching both seasons ASAP. I wasn't ready for the ending and already miss them a lot. The series takes its time to reach it's true potential, there's a lot of build up but the creators have done good on reaching the point where you clearly see how much the story and characters have grown up.
OVERALL: I'll be on the watch for more dramas with the lead actors or directed by Mr. Deng Ke. They've worked hard and made this series great.
Was this review helpful to you?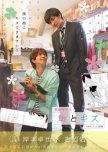 STORY: This guy has always thought he was ugly and accepted himself this way. Then he falls in love with a guy and the situations lead them to start a relationship, but his insecurities keep him from being happy as he overthinks about everything. Typical BL format with a lot of communication issues between the couple. Good part is that they fix their problems right away and manage to get some good interactions. Their relationship is sweet and they do get a happy ending.
ACTING/CAST: They managed to make the characters seem as they should, although the supporting characters were really shallow.
MUSIC: Regular
REWATCH VALUE: 6/7
OVERALL: I liked it and the story was pretty consistent. It's a typical japanese BL and the ending is quite warming.
Was this review helpful to you?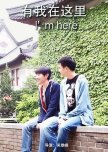 This is not really BL, since there are no real interactions but a little hug. They do fall in love with each other, but the movie fails in showing it. The continuity amongst the scenes, the chemistry between actors and the growing of their feelings is non existing. They seem more like close friends than two people in love. It does have a happy ending, but lacks many BL aspects.
Was this review helpful to you?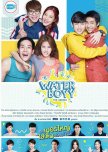 This was one of the best series from the past season. Some of the actors are young and could have done a better job, but it doesn't affect the quality of the show overall. The main couple do have reduced screen time, even so they have good chemistry and their story developed in a good way. Other storylines could have been better written or even worked. Straight couples had no good development at all and their issues were underestimated and rushed. The relationship between some couples seem forced and unnatural. There was so much going on that the producers couldn't properly develop everything.
Some couples could have had a better ending, and some more screen time, and some issues could have taken more time to be solved, bringing in more reality to the show.
I was addicted to it, and none of the things I've commented above have made me enjoy less the show, as none of them were really a problem. Highly recommend!
Was this review helpful to you?