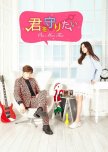 STORY
From first impressions, this drama may seem like a very light-hearted love story between 2 youths. However, as each episode unfolds, you realize how much depth this story surprisingly has. The story itself has does have some repetitions - at first, it seemed like bad editing, but as you continue, you will soon realize more and more, that the story was made this way on purpose to send the right message. I was very surprised of how a simple on-the-surface plot can be transformed into a feels-train with its hidden complexity. Needless to say, this is a must-watch imo
CHARACTERS / ACTING
This drama really only focuses on one character - Yoo Tak, which at first seemed like a generic character.. and he actually is. As someone who enjoys music, Yoo Tak is very relatable and you will see how he makes mistakes not just for the sake of drama. Among L's work, this is definitely one of the better roles he does done. The lead actress also did very well on her character.
MUSIC
The music in this mini-series is absolutely mesmerizing! There are a few scenes in this drama where nothing is actually presented visually - but the music coupled the situation so well that it was actually driving the story and gave it life and meaning. Particularly, there's a light guitar track with some vocals that really enhanced the experience.
Was this review helpful to you?
SUMMARY
This drama started off very well with good background set-up and character introductions. The fragrance theme is used very creatively in this drama as both a competing product and weapon. Overall, this drama is worth a watch for anyone who enjoys an interesting use of fragrance in story telling and many plot-twists.
STORY
The story's first three-quarters is very good, playing with ideas of crime, family relationships and personal morals. The theme of betrayal and sacrifice is very strong and characters are constantly forced to be make difficult decisions, often between family versus personal morals. The film shows good moral messages throughout the story as characters succeeds and fails. The plot is excellent until the last quadrant... where the director tried to force melodrama in scenes where it doesn't belong - unfortunately, the ending turned out to be extremely bizarre and unimpressive, when it could have been a lot better.
CHARACTERS AND ACTING
Character development is huge in this drama. Throughout the plot, all significant characters would actively experience, learn and change their behavior, for both the better and the worst. At certain part, however, the difference in character behavior becomes unrealistic drastic, making the acting feel unnatural and the character hard to believe
Was this review helpful to you?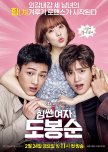 I was surprised to find a lot of the top reviews highlighting so much negatives. Yes, this drama has comedy, action, romance, and crime - a lot to different dynamics to it, but I personally find that these actually elevated the drama considering its main premise and made it much more entertaining to watch.
20 min into the first episode, it's already very clear that the show doesn't take itself very seriously. There are scenes later on that explores a more serious tone but I won't call it "dark" which a lot of the other reviewers complained. In fact, I find that it adds more depth and complexity to Bong Song's character and abilities. The male lead also did very well in this drama - his character really draws you in and paired very well in contrast to the female lead. Music is done really well and it lets the audience know when the story wants to show a funny or a serious moment.
The only complaint I have is that it does slow down a bit in certain parts and the crime component in the end feels a bit forced, but nothing ground-breaking here that would make me stop the series. I suppose for some people, the main premise could be a bit too ridiculous for them to handle, but honestly, just watch this with an open mind and you'll be quick to get sucked into it! I think it's that good! VERY ENTERTAINING!
Was this review helpful to you?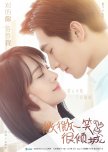 Love O2O
0 people found this review helpful
Let's start with the good -- the cast. Everyone in this drama is just drop-dead gorgeous, even the bad guys or side characters are well above the average attractiveness, which makes it very pleasing to the eye to watch.
Secondly, the soundtracks are pretty on-point. The opening especially, has a very iconic sound - it fits well with the drama's concept and I actually ended up adding it to my playlist.
Lastly, the concept - romance and video games isn't exactly the classic pairing but this drama made it work - and it was actually very refreshing and adapts very well with the modern era. This drama is very sweet and endearing - very good at showing the innocent sides of a perfect romance story. Unfortunately, that's also where the problem lies -- it's TOO PERFECT.
For pretty much the entirety of the plot, there is almost no real conflict. Boy and girl falls in love and then you get 20+ episodes of nothing but romance. There are some characters who tries to get in the way but it felt like they were merely pebbles in a large plot of land. The character that Yang Yang (male lead) plays is unrealistically too perfect. But despise this major flaw, it somehow was entertaining enough for me to finish it.
If you enjoy light, white vanilla romance, this drama is for you. Plus, pretty sure 90% of you came with Yang Yang anyways.
Was this review helpful to you?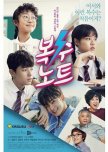 Eunwoo is in this drama and was actually the reason why I started watching - half way through the first few episodes, I was pleasantly surprised how good this is. Interesting premise and this drama has a lot of handsome male faces. Unfortunately, Eunwoo is not a main character in this series - he's only around mostly in the first half of the drama but the second half is where the story gets good.
Some parts are slow but it's also a short series. Very much enjoyed Park Solomon (male lead)'s performance and visuals! The female lead is pretty good - I didn't like her at first but I think it was intended as a part of the plot. There is good character development in here and a cast of strong side-characters.
Some episodes of this drama is honestly not needed but I guess it was to introduce/maintain the" revenge" concept.
Overall, a surprisingly good drama for the clique school student settings.
Was this review helpful to you?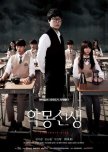 This series has a good concept going for it but the plot and story telling is very weak. Each episode is independent to itself which means we don't actually have a main character or protagonist to follow. The premise is also not explained really well, seems like the idea was created for the sole purpose to luring people to watch this but everything around the story is pretty half-assed.
Not only that, every episode is similar to each other. It almost felt like the show was trying to hypnotize my brain. I only finished this because I really wanted it to be good.
Don't recommend. If you must watch it, stop after the first episode.
Was this review helpful to you?