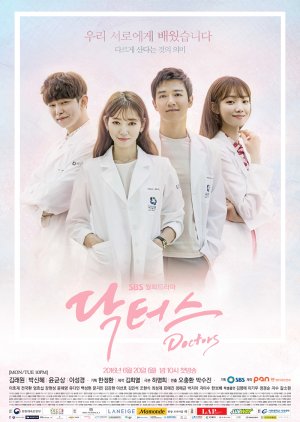 It's so frustrating because this drama had so much potential to become an all time favorite.

Let's to the good parts first


Acting/Cast
Whenever you see Park Shin Hye's name in a drama, you know emotions will run wild and it did. She was brilliant, and made viewers love her badass with a brain character because it was so believable. Kim Rae Won was fantastic; I actually thought multiple times if he is a real doctor because all his habits and mannerisms in the show looked like a real doctor's. The supporting cast was also one for the books, they all portrayed different doctors with different personalities but they still made us feel some sense of realism.

Music
OST was excellent. Each scene was packed with the right tune to sooth our ears and hearts.

Rewatch value
Contrary to many, I do believe the drama is rewatchable if you can get over the really really really weak........ (see bad)


The BAD
STORY
The show actually started really well. Showing us a bitchy Park Shin Hye who was nothing but trouble being turned good by her grandmother. It also introduced to us Lee Sung Kyung (the real bitch) and Kim Rae Won as a music-loving should-be-doctor. However, after the solid start, the drama went sideways from there. The main conflict of the show, Park Shin Hye coming to a prestigious hospital just so she could prove that her grandmother was wrongfully killed in an operation can literally be covered in 2-3 episodes. Instead, the director streched it out up to episode 19. Until now, I feel really disappointed that such a great cast was ruined with a really uneventful plot with a really stupid conflict.

My advice, if you have yet to see this show and want to see the quality of this show, watch episodes 1-6. After that, you can straight up jump to episode 20. Trust me, you'd be missing nothing and you'll only remember the good parts. Win-win situation

Was this review helpful to you?