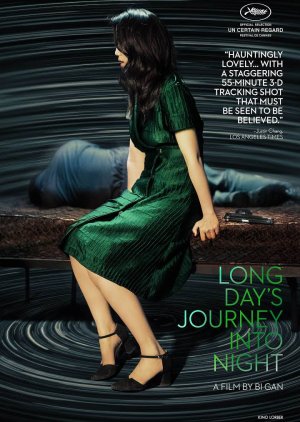 The story and characters take a backseat to the mind-boggling camera work and some innovative visuals which are the real stars of this movie.

The story is a bit surreal and non-linear and the characters are pretty flat. You don't even see the lead characters face very often. (Mostly it's the back of his head or in profile.) The characters and relating to the characters just aren't that vital to the movie.

However, the writer/director loves doing long takes to really set a mood with lots of details and textures. The nearly hour long 3D sequence is (practically?) one long take which is beautiful and astounding. Some really interesting filmcraft here.

So if you are a film buff, there's lots to admire and analyze here. If you want an involving story, this probably isn't your best bet.

Was this review helpful to you?