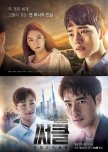 Circle
1 people found this review helpful
for me this series is one of the best science fiction that I ever watched. And until now, when I listened to its soundtract Alive ... my memory went back in the days when i am watching this... great scenes and climax... I never imagine that this film could be possible! the  story was so interesting and it was full of shocking and running.... doing everything to be back where they start.... I cant believe that they have this kind of series that will catch your breathe from the beginning until the end
Was this review helpful to you?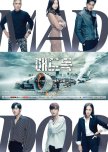 Mad Dog
1 people found this review helpful
i love this series cause of the different colors of the characters especially Woo Do Hwan that add its con artist flavor in so called Mad Dog. It was actually more than I expected it will be and I saw myself crying in some episodes that you dont wanna miss! Its actually have many twists between political, power and money. And even if you need money, dont let the enemy to be planted inside of you. This drama taught me not to easily judge others based on what we heard and what we belive  because sometimes this can lead people to their dark corner....
Was this review helpful to you?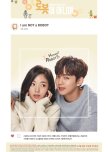 I just finished to watched it lately and its really worth watching for! You know, the feeling of being alone for a long time really makes you weird and really really lonely. Despite that Min Kyu is unbelievably foolish, maybe thats because of how desperate he was to have someone to  be his friend. I felt so sorry for him for having that kind of sickness and im very happy that because of Aji 3, he found his cure, his family and that he is no longer alone anymore! great great series to watch!!!
Was this review helpful to you?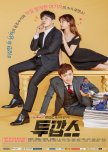 Two Cops
0 people found this review helpful
When  I started watching this, I became more curious of how this story is going to end. It didnt disappoint me for some reason because of the brotherhood of the two leading roles Soo Chan and Dong Tak. Their different personalities make the funny and furious moments although there were some romantic touch but I was more touch than the friendship between two men. And I also notice Ko Bong the beautiful pickpocketer and her partner the detectice (I cant remember his name) to be so cute couple... although they have some short scenes, I found them so noticeable. And also I found Prosecutor Tak to be so hot... uhm so cute and serious type... good film, nice atmosphere, nice story and one last thing that I remember was "forever partners".
Was this review helpful to you?