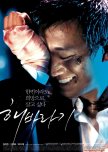 Wonderfully tragic film that takes you on a journey of a new ending. Sunflower is not a happy film, there are dark elements despite it's name. The characters have depth and the story makes sense. This director understands pain, he understands basic human emotions. He manipulates this to tell a good story.
The ending fight scene to me was the best part of the film, not because of the action but the meaning behind the fight. It leaves you feeling like you just watched 300 for the first time and you are ready to fight. Sunflower ends as one suspect it would but it doesn't leave complaining about the end.
Was this review helpful to you?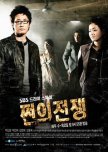 Money's Warfare is a drama that appears to be quite realistic compared to many other dramas. They don't hold back but the comedy scenes make you realize that it is still a dramatic comedy. Don't get me wrong, I like the comedy in this drama but felt like there was too much at times. There are a few big holes in this drama that actually don't get addressed and I felt fault in the writing for that.
The ending was highly disappointing, it was ill planned as I saw it coming the moment the character entered the scene. The acting was the best thing about this drama, the lead actor is a great one. I saw him in gangster shaman and sign. I only hope to see him in more work later on.
Honestly I suggest that you don't watch this drama as you will be sadden at being so pissed off because you were cheated out of a decent ending.
Was this review helpful to you?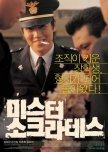 Mr. Socrates could have been a better film but it still manages to leave its mark in my memory. I enjoyed it, I wish some of the scenes were more dramatic than comical which could have made this film even better. The main actor does a good job in character development, he makes it seem simple to do. He is backed up by some talented supporting actors as well.
If you want a film that teaches you something but is enjoyable watch this film.
Was this review helpful to you?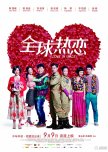 Love in Space is at its heart a romantic comedy but it over abuses the latter at certain parts in the film. Angelababy and Kwai Lun Mei were the best actresses in the films. Their characters actually had depth unlike the oldest sister who annoyed me. Her love story with Aaron Kwok almost seemed un-necessary to the storyline. If you want a good romantic comedy and have nothing else to watch. Then choose this film!
Was this review helpful to you?
The Isle
1 people found this review helpful
A very bizarre film and at some parts is quite dull. I enjoy the filmmaker for making realistic choices, but this film seemed a little weak. I do enjoy the fact that there is more acting involved because there is not a whole lot of talking present in the film. So you actually have to pay attention to what the actors are doing.
Was this review helpful to you?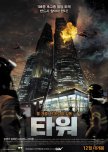 I hated this movie, I felt so angry when it ended. I enjoyed the beginning, but it made a downward spiral after the chaos starts to happen. I wanted to punch the lead, as his character was so annoying and slightly pathetic. He kept crying and crying, I have no problem with other men showing emotion, but he should have been taking action and trying to be strong for his daughter. You would think that his character would be stronger because of how he acts in the beginning, but you will be surely disappointed by the end.
Was this review helpful to you?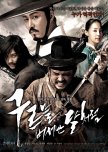 Such a letdown! Despite a great cast, this film is so boring and really badly done. At this point you can only point the finger at the director and editor. I really don't know why they made this film.
Was this review helpful to you?