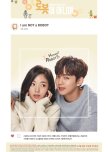 I'm not a Robot is a witty, funny, and a feel good drama with what I thought to be a linear yet emotion driven plot.
Story:
The start of the drama gets your attention right away with it's humor and introduction of the characters. It really does a good job of setting up the arc of character development. Like aforementioned the plot is pretty linear but as I tend to say; linear and simple isn't always a bad thing. It's easy to follow and fun to watch. I really liked how the writer and director tried to capture the essence of the show by answering these questions: Can love be found between different entities? What does it mean to trust? What does it mean to be human? To what extend is hiding who you are a lie?
There were some cliches but they are easily overlooked with other aspects of the story. My emotions throughout the drama were happy, hopeful, and sad.
Acting/Cast:
I thought the main leads were very talented given there age at the time. They chemistry was definitely there and although not believable within the subtext of the actual drama it was realized in a neat way. I hate to over-critique acting and so all I will say about the main leads is that I was moved by their relationship in their show.
The supporting cast were equally great. The group of scientists were soooo funny and provided the comic relief that was necessary throughout parts of the show. I really felt a sense of family and community with the supporting cast and how they interacted with each other as well as the main leads.
Music:
The music was great at capturing the emotional highs and lows of the show. It wasn't distracting yet it was catchy. The OST doesn't consist of many songs but like said previously a lot can be done with little and musically this OST seems to fit the bill.
Closing thoughts/Rewatch Value
I don't tend to rewatch many dramas so my score reflects that idealogy, However this doesn't deter from my opinion in really enjoying this drama and recommending it to friends. This was well written, cast, and musically pleasant. If you're looking for something that's easy to watch and not too heart wrenching than this is the one for you. Ratings can reflect the quality of the drama in Korea but this is one that I think doesn't reflect the low ratings. I thoroughly had a fun time with this one.
Was this review helpful to you?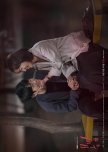 Ok, so we've hit the halfway mark of the show and I wanted to share my thoughts so far before the show finishes... This is a show that is filmed and written very similarly to Something in the Rain (same directors and same writer). Both of these dramas carry a reality to them that most dramas now a days don't have. This isn't to bash lovey dovey rom coms, or fantasy/period dramas; I believe each genre has its place and if done well they are fun to watch and enjoyable. What CAN happen though with these dramas is a highlighted dependence on the abnormal and unlikely that dilutes the intensity of plot/character development and conflict resolution. It leads to shots that don't progress fluidly; skipping scenes that only capture the highs and lows of emotions but nothing in between because only SO many crazy, unbelievable things can happen at a time. This can lead to shallow characters that have shallow backgrounds that lead to shallow romances all with tropes and cliches from every other drama out there.
I think what makes this show and SITR a bit different is that it takes out the abnormal, the "other worldly" aspects out of the picture and SLOWS IT DOWN. This forces the drama to find emotional highs and lows, conflicts, and character development elsewhere like in realistic social issues, duty vs desire, and a realistic romance. I love the scenes where they sit and do nothing sometimes not even looking or talking to each other BECAUSE THAT'S WHAT HAPPENS IN LIFE SOMETIMES. When reading music the goal of silence is to carry the tension and this show does just that. In the silence the viewer is forced to think about what the character's might be thinking about and creates a tension through just silence itself.
The OST itself reflects the simplicity and beauty of the drama. A lot of people have complained at the short and often repeated songs. I think that the OST is brilliant because it accentuates normality; life is normal, repetitive, and quiet most of the time. Now some songs individually I think could have been written better but the soundtrack as a whole I thoroughly enjoy.
Most dramas take you out of your world to take you into theirs and that's what makes it enjoyable and fun; but this leaves a dissatisfaction when you know that it's not real and it would never happen in your life. This drama and SITR takes you out of your world and into a world that could be your neighbor's or your friend's or maybe even back into your own world. I might not have that same 'high' of riding the lows and highs of most kdramas but I am confident that I will have left this show thinking that it seemed real and that it could happen somewhere in the real world even in mine. That's what makes this show exciting and fresh.
Was this review helpful to you?