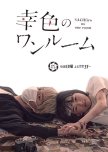 Going into this drama, I was alarmed by the plot summary but proceeded anyway and wow...It was so so insightful yet painful to watch the events happening to the protagonist. The relationship between the leads is unique and everyone can have their own say about the ethics of it but it's just...everything in this drama leaves the leads in such a unique position that what may be wrong can be right. That's all I can say, it definitely takes a toll on you emotionally and the psychological factor is big for the viewer here. Yet, I still would encourage everyone to try it out, see what you make of it....
Was this review helpful to you?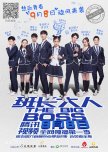 Very very entertaining! If you are looking for something fun to watch, this it it! It contains friendships, slight romance (more like teasing the viewers with potential romances), family themes and just overall is a funny, creative, cute drama. I loved all the actors and felt they were perfect for this drama! The characters are the best part however, they're all written in such a unique, special way and after you finish this drama, you're guaranteed to miss them.
I myself am a huge romance fan and hence I was more or less disappointed DESPITE ALL THE WARNINGS GIVEN because I really really ship the main leads. But nonetheless, even a romance obsessed idiot like me could appreciate and was hooked to this drama and enjoyed it despite that factor.
The most important thing in this drama is friendship and it's very clear throughout the entire drama, I think everyone will enjoy watching it. Just don't expect or hold on to the romance factor too much and you'll see what a cute drama it is!
It has a lot of childish effects and I honestly found them so refreshing and loveable, given the ages of the characters I think this was suited and just overall, CUTE CUTE CUTE
Was this review helpful to you?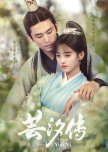 This drama is so cute and the plot is amazing ! I thoroughly enjoyed watching it from the start. The female lead is smart, adorable and the actress playing the lead is so pretty! The characters had incredible chemistry and their romance was so cute to watch. The actor playing the main lead suits him so well and delivered an amazing performance.
It has a great plot, great build up and the ending,, whilst trying not to reveal too much I can say that the ending can be interpreted in two ways. So everyone is somewhat satisfied at least.
But overall, just an amazing drama. Definitely worth watching if you're looking for a period drama with political conflicts, healing/martial arts, romance and some cute scenes!
Was this review helpful to you?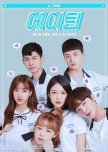 A-Teen
0 people found this review helpful
This drama is definitely worth watching, the episodes are short and it's easily accessible. The osts were very cute and catchy and the actors and actresses are all great at acting and provided a really realistic viewpoint due to their acting. In terms of the storyline, in all honesty I do not remember a clear story with a clear climax or anything rather just progression of relationships and the development as small problems arise and are solved and new things are discovered. It's just a perfectly simple cute yet has enough drama type of series tbh. It also felt quite refreshing to watch !
Was this review helpful to you?