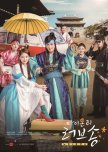 I love love love this show.
I love the characters and the storyline.  I was rooting for On Dal and Song Soo Jung to be together.  I was so happy that they did.  I wish there was more because I did not understand how On Dal found his way to the present by just walking with a flashlight.  
I love the chemistry.  I love the lead actress.  She was soooooo funny.  Go II Yong was hilarious as a villain.  I was sad to see him die.  
Although I finished watching, I find myself going back to see some very important scenes over and over again.
Was this review helpful to you?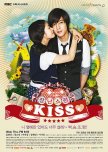 So....I am very new to this Kdrama genre and I am quickly getting into.  Thank you Netflix.  
This is obviously a teenage or young adult type drama but I am sucker for great love stories no matter what age group.  I am always the one cheering for the underdog.  The one girl or guy that is out of place and no one expects to win but does.  With that being said.. What the heck is wrong here?
I could not stand the way Ha Ni stalked this guy.  He was sooooo mean to her.  He received great pleasure and joy in making her feel bad.  He acknowledge that.  He even acknowledge that to her.  She admits that he is mean but still is madly in love with him.  I don't understand.
I watched Good Morning Call and I thought that was bad and no one could possibly be as bad as Nao but boy was I wrong.  Ha Ni has her beat hands down.  I got up to episode 10 and I honestly could not stomach it anymore.  Many times I found myself wanting to through something at the TV or just picking up the TV and smashing it because I couldn't stand it.  
I want to apologize for not understanding the culture being that I am American.  I am not sure if this type of drama is a representation of how Asian women are in real life.  I cannot understand how any person man or female would allow someone to be blatantly mean and rude to them and find that they are the person that they would want to spend their life with.  It baffles me quite frankly.  The few dramas that I have seen seem to portray the lead actress as weak, dumb and clumsy.  She is has a servant attitude and is ok with made to feel beneath and should show gratitude for them even getting attention.  
I am not familiar with the actors like everyone else seems to be so I really have no point of reference to their acting abilities.
The friends I found unnecessary.  They really did not add anything to this show especially when they got to college.  No one else seemed to have a life outside of Ha Ni.
I found the mother's enthusiasm for the relationship a little bizarre and a bit going overboard.  
Ha Ni is very pretty.  HOWEVER, I hated the way they made her look like an idiot 11 year old even while in college.  They way she dressed and combed her hair.  I understand she was supposed to be pure and fresh and different but does that also mean she has to look like a child?  Realistically, would a normal guy really find this attractive for a long period of time?  And I don't even want to get into her stalking.  I got so annoyed when every time you turn around, she is running after him like a puppy and messes up everything.  What is worse is that he knew about everything all of this time and he showed little sign of changing.  He tortured her and she just kept coming back for more.
I have to end here.  Even just writing the review is making me upset and I do not want to break my laptop.
Was this review helpful to you?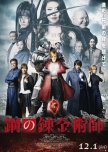 I loved FMA.  I was always a huge fan.  I finished the anime about 6-7 years ago but I was still able to remember and recognize things from the movie.  
Edward was always my favorite so I worried if this actor could pull it off.  Amazingly, he looked just like what I would imagine the real Edward would look like.  Al was spot on and even the voice reminded me of the voice in the anime.    Besides Ed, I always loved Colonel Mustang's character.  Loved the way he could start a fire by just snapping his fingers.  I thought that was pretty cool.  Hughes looked exactly like the character in the anime.  Great job casting.
I did feel a bit rushed at times with the plot.  I know it is a movie and not a show.  I kept wanting it to last longer and not end so I kept looking at the time.  I definitely think that they should be a part two because there is a lot more stuff that needs to happen.
I do wish that Ed would have showed off more of his abilities though.  They really didn't make him do so much at least as much as I would have liked to see.
Music....honestly, I wasn't really paying attention to it.  
If they can bring FMA to live...I wonder if someone can please start working on bringing Naruto to life.  I think that would be epic.
Was this review helpful to you?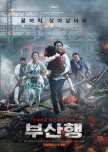 First of all....I hate scary movies. I am the biggest coward when it comes to these types of movies. So what would possess me to watch this movie? Gong Yoo that's what. For him I would personally fight off those zombies. I sucked up my fear, I manned up and put on my big girl panties and watched this film.
The storyline was typical zombie type thing. I wanted them to give a background of just what caused this accident that created zombies. It came out of no where...but anyway...
Actors...wonderful.... Gong Yoo...phenomenal. I am on an Gong Yoo binge so he can do no wrong for me right now. The little girl that played h is daughter Soo An was amazing. She had me bursting in tears at the end. This is me riding on the train, watching this movie on my way to work. I went from laughing and crying in seconds. I am sure everyone thought I was crazy. I was literally crying when I saw him get bit. Ma Dong Seok once again was amazing as well. I loved him in Bad Guys and I was excited to see him in this one as well. I would always feel safe with him by myself. He takes care of business. Although for most of the movie, I wanted Kim Eui Sung's character to get killed...when it actually happened, I felt sorry for him. He was trying to make it home to his mother(aww..sigh..). Yeong Guk(Choi Woo Shik) actually dying by Jin Hee's side (Ahn So Hee) because he felt that he couldn't protect her was sad as well.
I think I heard somewhere that there will be a sequel to this movie. But Gong Yoo turned in to a zombie. Will they find a cure to turn them back? I don't know if I would watch it if he is not in it. Oh well....just have to wait and see I guess.
Music...I really didn't pay attention to it...was too busy trying to be brave and focus on Gong Yoo's face only.
Re-watch...as much as I love Gong Yoo...I don't think that I would re-watch this only because I hate scary movies.
Was this review helpful to you?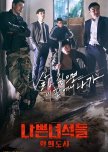 This drama was packed with action. I loved every moment of it. I have a type...and this shows was filled with them. Love the strong big tough guy that can kick ass but for all the right reasons.
All of the main characters were great. They didn't need to say a word...they just needed to beat everybody up. Yang Ik Jun my fav prosecutor. He knew the law and knows how to kick ass at the same time. What more can you ask for? My fav.....Joo Jin Mo (OMG!!!) He had me at hello. He could be put up against thirty men and he would destroy all of them. I knew that no matter what the situation was, if he was there...they could fight their way out alive. Ji Soo (Han Gang Joo) is much better here than in Strong Woman. Although acting wise it was a little of the same but a bit darker. He used his fist to do most of the talking. and Han Jae Young (Park Jin Tae) rounded these beautiful men for me. It was a smorgasbord of these men and I couldn't get enough. I would definitely feel safe with men like them watching over me.
I know it is acting but everyone in that show can sure take a punch. There is no reason why you can still walk around after being stabbed, beaten with a metal pipe, hammer or bat.
Story...
Corruption, murder...the usual stuff you see so I was ok with it. At times, I was a bit anxious when the bad guys were blatantly getting away with murder and couldn't be caught. I know it was to stretch it out but I wanted to go in there and beat them up myself. I liked the way they basically created three stories that all circled around the same bad guy...Jo Young Gook. He was very good as the bad guy. He and Ha Sang Mo to me were funny. I know they were bad but I still liked them. Jung Suk Won although a bad guy was sooooo sexy. I loved watching him and Joo Jin Mo fight.
Music...
I loved the hip hop music being played throughout. I don't really pay attention to music but I felt it was appropriate for this type of drama.
Re-watch...I don't really like watching an entire show over again after I am done. Perhaps and episode here or a part in a particular episode I can do but not the entire thing.
From the ending, it looks like there will be a third installment of Bad Guys. Tae Soo from the first one showed up at the end. I think it would be epic if the guys from the first drama teamed up with the guys from the second one. They would be unstoppable. Criminals would not stand a chance. I would definitely like to see that happen. Hopefully, I won't have to wait long. YAY!!!
Was this review helpful to you?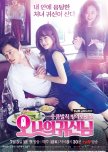 I was sooo sad to watch the last episode of this drama.  I loved it.
The main characters:
I am new to these dramas so not familiar with any of the actors.  I love the chef's (Jo Jung Suk) character.  He was arrogant but I definitely didn't hold it against him.  He was funny and you can tell that there was more to him then his brashness.    My favorite hands down was Shin Soon-ae.  I enjoyed the show better when she possessed Na Bong-sun's body.  I found Na Bong's character annoying to be honest.  I was constantly wishing for Shin Soon-ae to jump in her body to brighten everything up once more.
Officer Choi was definitely creepy the way he went from evil one minute and nice the next.  I don't think anyone who have ever believed that he was the one killing people.  It was sad that he killed Shin Soon-ae without even realizing or knowing that she liked him.
I found myself wishing that the chef would somehow magically end up with the real Shin Soon-ae.  I know she was dead but I really wanted her to have a happy ending.  That should have been her reward for uncovering all of the evil deeds done by Officer Choi.  I loved the chemistry that the characters had.
The supporting staff:
I really wanted them to explore more about Kwak Si-Yang's character, Joon.  At one point, I thought they would have made this a four way love affair because of how both Na Bong-Sun and Shin Soon-ae's relationship seemed so genuine.  It also looked like he was secretly carrying a torch for Na Bong but oh well.
I felt that they rushed the ending.  Most of the show centered around Na Bong and Chef but then they exposed everything in like two or three episodes.
I didn't care for the ending too much.  Like I said...I really wasn't cheering for Na Bong as herself.  My heart ached for Shin Soon-ae when she had to leave and say goodbye to everyone.  I felt that chef could have shown a bit more emotion when it looked like he finally saw her at the end.  It seemed like he no longer wanted to hold her hands when he found out that it was her and not Na Bong.  In my opinion, he really fell in love with Shin Soon-ae and not Na Bong.  He cared about Na Bong but I really couldn't see her as something that would have lasted if Shin Soon-ae was real and alive.  I wonder who would he have chosen?
I loved the shaman's relationship with Shin Soon-ae.  At the end when she was crying when she felt her crossing over really pushed me to tears.  I wanted for them at least to show her in heaven or something doing something fabulous or with a beautiful man like she hoped for but nothing.
All and all...I really loved this show.  The chef had me at hello.  I loved him.
Was this review helpful to you?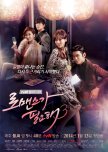 I was not sure if I should watch I need Romance 3 since I was not a fan of 1 and 2. For the first two installments, I really did not like the two leads and wished that the women chose the second . I didn't even bother to watch most of the episodes and just skipped right to the end to see the predictable happily every after. So how cynical was I when I saw that there was a #3. Crazy how I saw the second lead from number 2 make a guest appearance.
Storyline like the others are typical. Nothing new under the sun. What surprised me is just how much I loved loved this show. I binged watch the entire show in one day. I cried and laughed. I was absolutely cheering for everyone in that show. To me, there was no real bad person just showing how life's experiences can change you good or bad.
Actors: Sung Joon (Sweet Potato). He was the sweetest thing ever....I loved him. I loved that fact that he loved her since he was young and never forgot her. He was so true and honest it was refreshing. It made you believe in fairy tales again. The older we get , we tend not to believe in magic or miracles anymore. He made it ok to believe. I sighed....
Kim So Yeon (Shin Joo Yeon), I liked as well. I think I saw a part of me in her. Love can have you pretty jaded when it's been so elusive. At some point, you will start thinking practical and not the passionate, undying love that you craved when you were younger. I get it.
Nam Goong Min ()Kang Tae Yoon)- He was very handsome as well. He was guarded because he was so hurt by Oh Se Ryung that he couldn't risk being that open with anyone else so he was being practical like Joo Yeon. He was brutally honest at times.
Wang Ji Won (Oh Se Ryung) I think was misunderstood by a lot of people. Just like all of the other characters, she was guarded. She portrayed the hard no nonsense person that didn't care about anything or anyone. But underneath it all she was perhaps the most fragile. She actually believed in true love and would not stop until he knew how she felt.
I wanted all of them to win. So I was cheering for them to find that love that they all wanted.
Music...Lee Hyori's Don't Cry had me all in my feelings throughout the entire show. It's sad and sweet at the same time. I couldn't stand it and loved it at the same time.
Re-watch....not one to re-watch an entire show but I can see myself going back to see some cute scenes here and there but that's about it.
Overall, I really enjoyed this show. It made me feel good all over. It gives you hope someone to never give up on love. sigh again*** :)
Was this review helpful to you?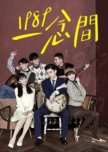 I found my way to this show by flipping through Netflix desperate for something to watch.  
I committed myself to watch all of the episodes (Netflix has this for 34).  It seemed a bit long to me but I wanted to hang in there.   I wanted to play detective and find out who his father and what happened to Chen Che's mom just as bad as he did.
I am sorry to say that I failed in my quest.  At about episode 20, I gave up.  I couldn't pull myself to continue to watch this show.  So I cheated and watched the last episode.  It really didn't reveal much.  The mom looks happier and she got her happy ending with her first love.  Chen Che at first I though his love died but only to see at the end she miraculously appears in 2016.  Part of me wanted to know what the hell?  I thought because it was time travel there would be no way they would end up together.  
Their relationship seemed a bit weird to me because that was his mom's best friend and practically god mother type relationship.  Never mind the twenty year difference in age.  I wasn't really buying this relationship and although at times I do like happy endings this was one of those times that I wanted to see them fail.  Horrible of me right?  I guess I wasn't in a happily ever after mood at that point.
Anyway....being that I went straight to the end without watching in between...I still do not know who his father is (although I have a guess).  By reading some of the earlier reviews I think I have an idea of how she got pregnant but not 100%.  Although I want to know....I have no motivation to go back and watch the episodes I skipped.
Acting wise....they were ok.  Nothing to write home about.  I wasn't really invested in any of the characters.  Chen Che was ok but way too stiff for my likening.  The Guitar 5 (or whatever they called themselves) was not a group that I think I would like to hang out with.
Music:  I liked the intro song...it was nice and sounded like an oldie but goodie. 
Not worth watching the first time let alone a 2nd.  Just my opinion.
So I guess the fat lady has sung for this drama for me.
Was this review helpful to you?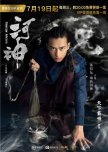 Overall, I really did enjoy this show.  
I was disappointed though on how long it took to start revealing the essence of the show.  Everything was revealed during basically the last four episodes and at that point it felt rushed.
I wasn't too happy about the way it ended.  It left a lot of questions for me unanswered.  The ending makes me believe that there will be a season 2(at least I hope).  I love Guo De You and his love interest.  I was not happy about how it never really developed in to anything.  The movie was very dark not just in context but in filming wise.  All the scenes were dark even when filming in the daytime.
Music was nothing worth remembering.  
I think it gets such a high score from me because of Li Xian.  I loved everything about him in this drama.
Was this review helpful to you?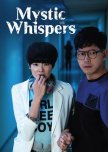 Overall it was not a bad show.  I felt a bit rushed at the end of this drama.  I didn't get a chance to really get to know the actors.  The way it ended made it seem like that there will be a season 2.  
Nothing memorable about the music.  I wasn't really paying attention.
The actors seem to fall for each other out of no where although I was expecting it to happen.
I guess you could re-watch if you really had no other choice and you've watched every show known to man and this was your last alternative.
Was this review helpful to you?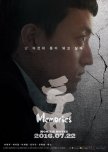 Tong: Memories I thought was a pretty good show. I was disappointed in how short each episode was.
I guess I will never be satisfied. Some shows are too long and the ones I enjoy seem to be too short.
Characters:
I wish there was more of a development for the characters. Jeong Woo...I remembered him from Oh My Ghostess. His friend Du Hyeon was very moody. He obviously liked Yoon Joo but instead of saying something he just sulks and gives Jeong Woo sad looks. It was so obvious. I liked all of the cast members. I almost split my side open with laughter when Ma Dong Seok showed up and slapped the heck out of his brother at the precinct.
Some of this kids had no business being in school. They looked like they should be married with children. Why is it that they have a full fledge fight club and teachers seem to be unware of this. I understand that Jeong Woo was the best fighter out of all of them but why was he the only one out of the entire cast good or bad that did no one was actually able to hit. The only time he was hit was when Du Hyeon pushed and kicked him and that was because he allowed it. Where did he learn how to fight? He must have been bullied to have to develop those types of skills.
I thought Yoon Joo was a fighter as well. I thought they would have shown a fight between the opposing girls but all they did was face off. Next scene and no one had a mark on them. Not even a flashback to show what happened. I was disappointed.
I love action films and this did not disappoint. Those hits looked really painful. I would have passed out from just the thought of a punch and those kids taking it like it was nothing.
I wish it was longer. I hope there is a second part because I want to see what happens when they all go to Seoul.
Re-watch....I don't think it's necessary...just want a continuation.
Music...I hardly ever pay attention to music no matter how repetitive so I can't really say anything about that.
Was this review helpful to you?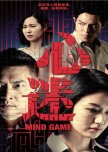 Okay....so where do I start.
This drama was mildly entertaining. It was like a car wreck where you know you shouldn't watch but you can't help it.
The acting was not the best. They will not win any academy awards for this show. Everyone kept getting hypnotized. It didn't take make to hypnotized Wen Ji the lead. He was getting hypnotized just by hearing a phone ring outside of the door. smh...
As bad as it might sound...I was happy that it wasn't quite a happy ending where everyone got what they wanted.
Music...couldn't be bothered with paying enough attention to it.
Re-watch....watching paint dry or re-arraigning my sock drawer would be more exciting than to re-watch this one.
The female lead....wasn't that interesting to me. She was supposedly extremely busy doing police work but her desk always seemed too darn clean to be swamped.
The hospital should have been the main character in this show. Everyone kept ending up in the hospital. One character was there one day and got discharged the next just to wind up right back during the same day. They get a headache and they would end up in a coma or something.
Cop gets shot in the shoulder and would end up on using a defibrillator and on life support.
It's crazy how the police would allow a civilian to be a part of their investigations in so many of the cases.
I am not sure if this is real since I am not familiar with it but it seems that prisoners are dressed as if they are in a vacation resort. They have shorts on with colorful shirts. I guess I am way too used to the jumpers worn by American prisoners.
All in all...I wouldn't recommend this even if you were bored to death. Even if this was the last show on Earth you had for entertainment...you should go play in traffic which would provide you with more excitement and thrill than this show.
Was this review helpful to you?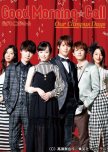 Ok....
This show had me in my feelings with moments that made me wanted to throw something at the tv.
I wanted to see more depth in the characters.  I wanted to see Uehara feel challenged and worried about his ability to keep Nao.  Nao literally had tunnel vision when it came to him.  Guys were falling for her left and right but she was oblivious.  Every last one of them (even Abe) would have been better for her than Uehara.  First season I wanted Daichi or Issei because I believe they would have treated Nao so much better than Uehara.
2nd season I was cheering for Natsume all the way.  I really thought that he would have been excellent competition for Uehara.  They should have made him prove his love to Nao.  He didn't have to do much to win her heart because he had it from the beginning.  At first it seemed like the producers started to create something between Nao and Natsume but alas, it was only wishful thinking.
I watched the entire thing only because I knew that it would have a happy ending no matter how badly I wanted them to break up.  I didn't find it all that realistic. 
Was this review helpful to you?