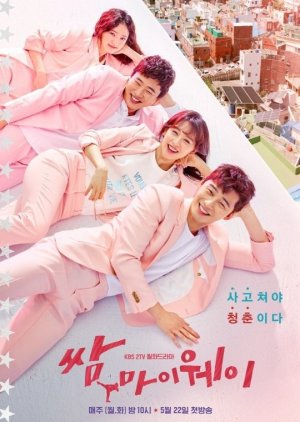 I loved this drama! It is filled with humour and emotion and balances the two well.

But of course there were a few shortcomings;
- Ae ra annoyed me at times, it felt like she could never be pleased. But overall, I liked the character.
- I feel as though some characters that appear to be quite dominant in the beginning just vanish as the show progresses for example; Moo bin. Even though his character is not one you would particularly enjoy seeing. Also, for some reason the first few episodes somehow feel disconnected from the rest of the drama.

Overall, I REALLY enjoyed it. I wasn't too convinced with the first few episodes as I stopped watching for a week after the first three but as soon as I picked it up again things got a lot better. I'm glad I gave fight for my way a chance, it was a nice break from the supernatural/historical dramas I had previously watched.
Was this review helpful to you?