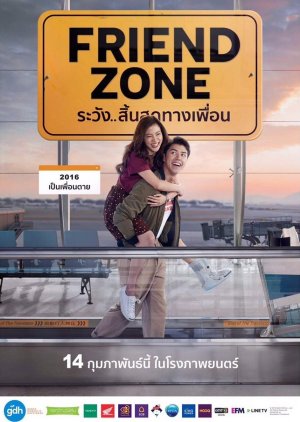 This review may contain spoilers
I personally feel like this movie has a good main concept and take home value - which is believing that your effort will not go to waste and that no matter how bad your experience is with love, there is surely someone out there for you. However, it is not well executed. The movie itself is too long; it could actually be done within 1 hour at max. After watching it for 1 hour, I was left wondering "Okay.. so when will the story progress?" and "When will this end?" The movie spent more than 1 hour circling around the plot "I will always be there for you as friend, but I actually love you." I would prefer it better if this plot is accompanied by the slow progress on how Gink realizes her feeling for Palm after each caring act Palm did for her.

Nevertheless, I love the acting from both main casts. They showed a really good chemistry, I could feel their happiness and sadness really clearly. They also have a consistent character, Palm being the caring and always-there kind of friend and Gink being the sensitive and act-first-think-later kind of girl. I also would like to give a big applause for the ending, it is good to know that Palm is not chosen because Ted betrayed Gink, but because Gink realized that she is happy with Palm.
Was this review helpful to you?