If you're still experiencing technical difficulties, please report it
here
.
Archivist, reader, writer, knitter, skater, open water swimmer. Rinse and repeat.
You'll never see great lines like this in American television.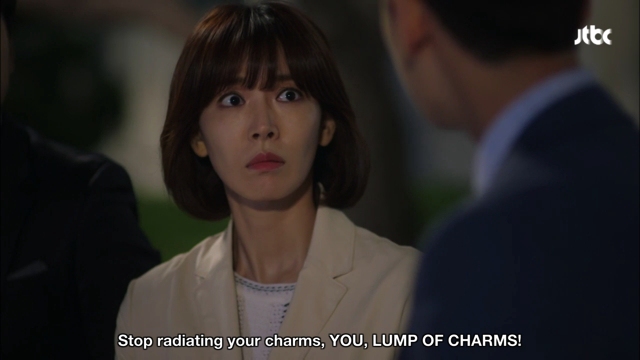 I saw this on someone else's page and thought I should do a little updating so you know more about me:
8/30/17 - General dramas questions you might ask me:
I probably started seriously watching asian dramas in about 2012 when my daughter was home from school for the holidays and suggested we watch Goong. 
As of today, I've listed 291 finished dramas but as I started watching two years before I found MDL, I've probably watched more.
I still love Korean dramas the best but Chinese and Thai dramas are up and comers for me.
My favorite drama of all time might be In Time With You but I've rewatched Scarlet Heart a zillion times so I'm not sure anymore! I think I like historical dramas the most followed by romance or mystery. The drama that I obsessed the most about so far has  got to be Scarlet Heart: Ryeo. I live watched in over my phone (after clearing my mornings for those two days!), watched it subbed in the afternoon and posted a long series of commentaries on my Tumblr page. I still miss it even though it was not my favorite story. 
I regret watching Boys Over Flowers. I know that was a starter drama for a lot of people but practically every one of those characters were horrible and the only ones I liked got pushed out of the story line. 
My favorite older drama is the Thai drama Sai Roong from 1998. It has the young lovely Anne T. as the heroine and the weirdly attractive (it certainly can't be for his acting!) Johnny Anfone as the hero. I probably re-watch this every couple of months. My favorite older k-drama is 1% of Anything because of Da Da's wonderful family. 
General & I  is the most recent drama to bother me. It was a lovely drama with pretty people, costumes and settings but - very plastic. Like I could have recreated the film with a cast of Barbie and Ken dolls. This really bummed me out because I loved the novel it was based on and I liked all the actors as individuals. The story was just so - blah - when it's really supposed to be about exceeding people's expectations of you based on your looks, letting peoples' skills determine their destiny and a deep, learned love. I place the blame squarely on the producers' and directors' shoulders. They gave us candy when we wanted the whole nutritious meal.
As of today, I'm really enjoy Cambrian Period. It reminds me a bit of Cruel City where the heroine doesn't know how far into the mob her sweetie really is. Also, two episodes in and no subs yet, I loved, loved, loved Nothing Gold Can Stay. I actually knew nothing about Betty Sun before but I love her "Betty Davis-esque" looks and perky, yet real personality. My sweetie, Peter Ho, doesn't appear to have a good ending but I'll stick with it!
Statistics
217d 6h 18m
ALL TIME
5,023 episodes, 358 shows
6d 23h 58m
ALL TIME
101 movies
List Updates
Currently watching

14

/15

13 days ago