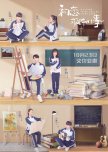 This review may contain spoilers
Yeah, it's a typical handsome brainy guy and a not so attractive girl story. But I really liked their chemistry together. I wish Lai Guan Lin had more facial expressions, but his smile melts my heart anyway. I was a bit disappointed by how the drama ended - It was nothing special in my opinion, but if there'll be a season 2, I'd still watch it. :) I also liked that Miao Miao, physical transformation was gradual and that there was always something that triggered the change. I am a bit irritated by the "advertisements" of the skin care products, felt it was too much. But hey, that's just me. :)
Was this review helpful to you?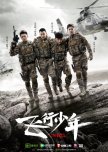 The Eyas
0 people found this review helpful
This review may contain spoilers
I'll be honest. I watched this because of Kris Fan! LOL
Anyway, the beginning of the story was actually interesting. I had high hopes! But as the series continues, I found myself disengaged and skipped some scenes.
This is not a new "concept" of a story. This is very similar to Takes a Real Man and I feel like that's more realistic than this series. The Captain was strict, but still full of compassion. I feel like if they're training for military/air force, then rules should be stricter, right? Is it just me?
This focused more on the characters' lives, their family and personal issues, overcoming trials and lastly friendship.
I still liked this series though, but I won't rewatch anytime soon.
Was this review helpful to you?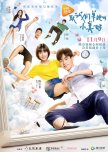 I watched this on Netflix and I have re-watched this over a dozen times!
This series brought me back to my childhood, where I had crushes and a lot of heartbreaks! It is very relatable!
Shen Yue, Hu Yi Tian and the rest of the cast portrayed their roles well.
Having read the book, I wish it had more episodes to really show their life together as an "adult couple".
This series brought laughter, excitement, tears and admiration for me and I love that it brought that many emotions.
Was this review helpful to you?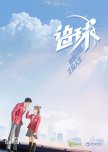 This review may contain spoilers
I just finished watching this through iQiyi App, completed in just 4 days! I can't get enough and wished there were more episodes. I am a big fan of Kris Fan and he was so cute in this drama series!
This is different from other dramas I've watched where the main couple only got together in the end - this was the opposite of that! I like the chemistry between the two main characters. However, I felt that the ending was not complete. It was rushed and just summed up towards the end of the last episode. Again, I wish there was more.
Was this review helpful to you?