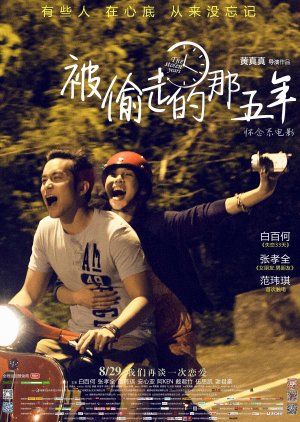 I haven't watched one of Baihe's movies in a while (or any asian movies really), but this was definitely one of which got me back into the asian entertainment scene.
Overall, I thought the movie was quite succinct in delivering what it had intended to. One factor I thoroughly enjoyed was the great chemistry between the two leads. To be perfectly honest, without the chemistry demonstrated by the two protagonists, the movie would not even have been half as good! The story line veils a plot twist - which is cruel, but also scientifically verifiable, I guess. There were a few things that the movie failed to address however. It was very focussed on the two leads that the other supporting characters were almost as if they were extras. There was no explanation as to what had happened to the surrounding friends and family that I even mistook a sister for some aunty or something. Anyhow, it is 100% definitely worth a watch. But please, get yourself a box of tissues to wipe the tears!
Was this review helpful to you?