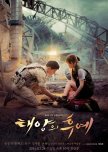 First of all, I was really excited to watch the drama because it was the talk of every kdrama watcher. I was so curious about the show because my brother wanted to watch it. Also, I always love the male lead, Song Joong ki. I've been watching him since Sungkyungkwan days, even though he was just a third male lead in that drama. As a result, we watched as a family.
My opinion is that the story is too flat. I love the cinematography however, the story is just so shallow for me. I'm happy that the two main leads fell in love with each other and got married in real life but, I never felt any chemistry between them in the show. I just don't understand why people love them or see them as a good pairing in the show.
The second male and female leads were more interesting for me. Jin Goo's character was so cute for me and I saw Kim Ji Won on a different role after watching the Heirs (another flat drama talked about by many people).
The ending was... disappointing. They were kidnapped, and then what? They just came back fine. Whatever. 
Overall, I regret watching the drama. It was a lesson to me to never jump into bandwagon or never let the hype sway me.
Was this review helpful to you?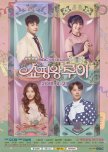 This review may contain spoilers
Shopping King Louis is the drama you should watch after watching another drama that is so painful you can't just seem to move on. From my experience, I just finished watching Uncontrollably Fond, which is very painful yet worth it, when I came across this drama. Shopping King Louis just made me feellike I just want to show love to everybody. Haha.
The two main characters of this drama is Kang Ji Sung/Louis, played by Seo In Guk and Ko Bok Shil, played by Nam Ji Hyun. They both played their characters very well. It seems like Seo In Guk just transformed into this kind, naive but very lovable guy that is Louis. And Nam Ji Hyun is just so perfectly casted in this. At first I thought I would be so annoyed on both characters because they do not know how to live in the real world where everyone could be selfish beacause life could really just be so unfair, but both characters were so pure and innocent that made me realize that it is not so bad to be overly good and kind-hearted in this world. I also love to give Yoon Sang Hyun credit for his portrayal of Director Cha, he was so funny and I love how he played adult to both Louis and Bok Shil.
The story is very heart-warming. It does have the typical Kdrama tropes but it was approached differently in this drama. This drama just made me feel good. Everyone is willing to forgive everything (Spoiler: the uncle and the running halmeoni) This drama made me laugh, cry, and then laugh then cry of happiness. The revelation at then end was so sweet. I love it. Ost was also so good, and were saved on my playlist.
Overall, I recommend this drama. I hope everyone could watch this and just feel good inside. :)
Was this review helpful to you?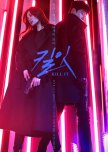 Kill It
1 people found this review helpful
This review may contain spoilers
Kill It is very well-paced drama. Only having 12 episodes, the writers did a good job in unraveling the story on each 12 of them. However, I did find the 1st ep. boring, too much setting up for the whole series happened. The 2nd ep picked up the pace, and the drama was good from then. Until the middle, where it gets slightly confusing. I still continued watching it and everything was explained on the next episodes. I kinda knew how it's gonna end since, it has a dark, tragic feel from the start.
This is my first time watching a drama without a Romance genre and I really saw chemistry between the male lead lead and female lead. It was nice that they were able to touch a little of romance to it. I understand that the it was not the focus of the drama, and if it is a 16-20 ep drama they might be able to tackle it. Still, they were able to establish the relationship between the two that made their "Last Scene" (spoiler alert) together very effective.
All in all, it was a good drama. I liked the action scenes. I had a City Hunter feel on it. It is not as re-watchable as other good dramas. Still, I recommend people watching it. Not a waste of time. :)
Was this review helpful to you?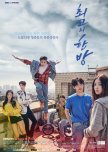 The Best Hit is one of the most fun dramas I've ever watched. I think the directors did a great job. And, I congratulate Cha Tae Hyun for his first directorial debut. I think it was a success.
The drama involves time travel and slice of life with comedy and romance and some mystery. It was a perfect combination of different genres. The plot was really not interesting but as the story goes on it was really enjoyable and I did not skip watching any part of the show. I also think that all of the characters, from main characters to supporting characters, were all well-written and have good character development. My favorite character is Yoo Hyun-jae, I find all of his scenes cute and funny. And I like how he was given a second chance by travelling in the future.
As for the actors, I think they were all perfect for their roles. They were all funny. Yoon Shi Yoon is the cutest! He really played Yoo Hyun-jae very well. I really fell in love with him in this one because he can play a cute and funny but at the same time serious (at times) and manly character. I also shipped Yoo Hyun -jae and Choi Woo-seung from the beginning. I think him and Lee Se-young has good chemistry. I also love the bromance between Lee Ji-hoon (Kim Min Jae) and Drill (Dong Hyun Bae).
The soundtrack was awesome. I still play them to this day. I think rewatch value is high since I watched this twice already, and I'm still thinking of watching this again in the future. There is also lesson to be learned in the story. I think it tells us how to be patient and hardworking to be able to reach our dreams in life. It also teaches us not to be selfish but to be grateful to people who helped us reached your goals.
All in all, this drama is refreshing and very enjoyable. I recommend this one. I find this drama underrated and I think more people should watch this.
Was this review helpful to you?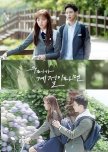 A heartbreaking but a very heart warming drama about youthful love. The drama has a typical premise but, it perfectly encapsulated how pure love can be for young people. Also, it  has a perfect pace. The story was clearly told despite its very short duration (1 hour). The actors did a great job. They were really able to convey the realistic emotions of their characters regarding their situations. I fell in love with Jang Dong Yoon. This is the first time I see his acting, and I really did feel bad for Uhm Ki Suk. Even if the ending was open-ended, I can only think that there will be a continuation on their relationship. All in all the drama was moving, I cried. And as I finished watching the whole thing, I smiled.  I recommend this one especially if you love warm hugs.  :)
Was this review helpful to you?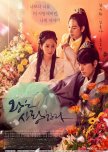 King in Love. A very painful story of how Won came to love San more than himself. I think the writer of this drama hid clues that only if you could analyze them you can understand what was really happening in the story. And, for me, Won and San has always been the main love story in the drama. The reason of all the conflicts in the drama, aside from political issues, is that Lin also fell in love with San.
I will start with Lin. I love his friendship with Won. It was wrong that he fell in love with the prince's woman. However, it was too late when he realized that he was wrong. Some of his decisions and actions were because of his feelings for San. I get this part of the story when his father, the chancellor, was lecturing about greed and lust, the father look at Lin and not at his brother. Both of them committed the same mistake of greed and lust for San (and as for Wang Jeon for position of crown prince). Lin admitted what he did was wrong during the scene at the hut, Lin apologized for falling in love with San as he get the seal from her. There are times that Lin could easily tell Won everything he has been discovering, he always just decides not tell so. And, I always hate him for that. Maybe, he's feelings for San was just affecting his decision-making.
Won is my favorite character. He is the most selfless and trusting person in the whole story. The way he saves Lin and his family all the time even we know he is starting to develop his feelings with San. He is also the smartest among all characters. I just love smarter people more. Haha. My favorite scene was when he stopped San's wedding. That was heart-stopping. Haha. If I was San, damn!
San made viewers confused on who she really has feelings. I think it was the writer and director thing. I always believed that the person she loves is Won. He loves Won so much she cannot let him lose his friend Lin. That't the focus on the beginning of the story. She was always worried of Won. And the only person that stop her from getting revenge was Won.
I always feel bad for Won. But, at the end when it is revealed that San never really left Goryeo and waited for him. Then, after 7 months he stepped down as King and left for Yuan. My imagination tells me, he went to San and had a happy life with her in Yuan.
The drama has well-defined characters, awesome cinematography, and has really depicted a very nice story of love and friendship in a very painful way. The ost was okay. Rewatch value, not so much. There were a lot of times I put this drama on-hold. Anyway, I still came to finish it.
The whole story is very deep you have dive in to understand everything. San is Won's falcon, he set her free and came back for him again at the end. :)
Was this review helpful to you?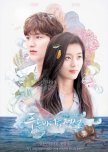 Another drama that was so hyped it never really reached my expectations. For me, it was a reversed version of My Love from the Star that is less entertaining, less convincing and is kind of disappointing. Both dramas was almost similar you can't just stop comparing both of them. Both have fictional leads that fell in love with humans. Both have leads that is entangled to a family problem. Both have Jun Ji Hyun as main leads. But, one was just much better than the other and that is the first one and it was My Love from the Star.
Characters were well introduced. They have actors that could really up this drama. The premise was promising but the flow and the plot has nothing really new, Ost was forgettable. Cinematography was awesome. The whole drama was just forgetful.
Overall, I had high expectations for this drama because of its promising plot and very bankable leads, but it just turns out to be another drama that I watched and just seems to forget anything about it. It's up to you if you want to watch this one.
Was this review helpful to you?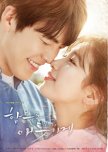 This is a drama that will break your hearts if you were able to withstand the pain for 20 episodes. What made me watch this was the pairing of Kim Woo Bin (whom I love since The Heirs, I had a second male lead syndrome while watching it) and Bae Suzy (watched her in Dream High, she was still too young there). I was having a summer vacation and had nothing to do, I just wanted to watch some korean drama after a very tiring semester I just finished (never thought watching this will just break me even more).
I will start with the CHARACTERS, Shin Joon Young played by Kim Woo Bin, was perfect for the role. He acted like a top star haha, very much like KWB in real life. But, as a top star with an illness fighting to live. Just wow. KWB played it very well. I just saw him on a different light. He made me cry and feel the pain he's been going through both physically and emotionally. My favorite was the scene with his father and mother towards the end of the drama and the shower scene. It breaks my heart remembering those scenes. Next, Noh Eul played by Suzy. I think it was good performance from her considering the amount of improvement since I saw her in Dream High. The character Noh Eul, I'm seeing Suzy, as what would she really feel if she was Noh Eul. The scenes in which Noh Eul is being cute and playful was I think very Suzy. Haha.
The STORY is so painful. In the beginning you would see the chemistry between the two main leads as the drama begins to show flashbacks of what really happened between them before the "accident". It was so cute, like a typical RomCom story but it will change as the drama tells all the obstacles that the leads will face. The ending was already set from episode 1. You know what will happen to Shin Joon Young. I was able to hold on despite of the pain that this drama put me through because it has an interesting story. The only thing that I did not like is how cruel Shin Joon Young could be sometimes, but still I understand what he's going through. He always had guilt inside his heart, and he wanted to punish himself because of it.
The cinematography was awesome. Soundtrack was so good. I recommend to watch this drama because it will be worth it in the end. There are lessons to pick up from this drama.
Remember: It's the stories that break our hearts that stick with us the longest. :)
Was this review helpful to you?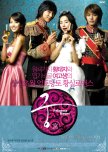 Goong
0 people found this review helpful
This review may contain spoilers
Let me start this review by saying that this is my favorite Korean Drama of all time. This also marked the beginning of my never ending love of kdramas.
Story wise, this is the first one (for me) that ever tackled a fictional Korean monarchy that is situated in the present time. I love the premise and the idea of an ordinary high school girl, due to some difficult circumstances, be involved in an arrange marriage to the crown prince of Korea. I first watched this drama when I was a teenager and was just starting high school, so I just love the idea of a cinderella-type story. However, this drama does not only focus on how Cinderella became a princess and fell in love with the prince. It also depicts the negative aspect of being a monarch. The sacrifices that Shin Chae-kyung have to make being the crown princess of her country; the difficulties of Lee Shin being raised inside the Palace; and the palace life of the other characters.
Characters. The characters of this drama was perfectly written by the writers. There is character development for all of them. I remember when I first watch this drama, I fell in love with Lee Yul first before Lee Shin. The typical premise in which the 2nd male lead is the one nicer to the female lead and not the male lead. However, as the story evolves, the love story of the two main characters was so perfect. The two characters grew to love each other. The main actors portrayed their characters so well. The energetic and bubbly Shin Chae-kyung and the cold, stoic Lee Shin.
The music in this drama is also so perfect. Whenever I hear them, nostalgia comes with it. Sometimes, I still catch myself humming the main theme of goong.
Overall, this is still the best drama of all time for me (again.) It is still the most re-watchable. I still rewatch some scenes or sometimes the whole drama whenever I miss this. I also think that any remake of this drama will be a failure. Haha. Sorry, I just watched some episodes of the Thai remake and it was awful. It's just not the same.
I recommend this drama. I'm sure your not gonna regret this one. :)
Was this review helpful to you?