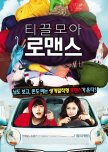 I've read prior to watching the movie that many people found the pacing slow, or the movie somewhat bleak, but I feel that it is worth it to stick it out. The story definitely picks up pace towards the latter half of the movie, though for me the first half really sets the movie up to characterise and explain who our protagonists are and what drives them; the latter half introduces the experiences that have shaped them and there are new shared experiences which continue to shape them though with a changed perspective. I do think the movie can be somewhat bleak - I mean, we are dealing with a movie with the premise of money making the world go round and we learn what money stands for us individually. However, I still enjoyed it because I wasn't set on a rom-com, I just loved watching the interactions between the two leads. I found the movie very heartwarming and it brought me to tears.
PS. Song Joong Ki and Han Ye Seul are both adorable in the movie in their own ways, for those who like the additional eye candy ;)
Was this review helpful to you?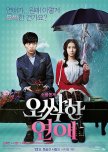 Cute, quirky romantic comedy. For those worried about the horror elements, it honestly doesn't have that many scary scenes. I liked the pacing of the movie and how the romance developed. The leads are adorable here!
Would really recommend this movie for those looking for a quirky, yet light hearted romantic comedy.
Was this review helpful to you?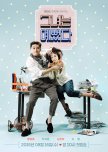 If you're looking for a feel-good romcom without too much makjang, She Was Pretty will deliver. After some initial complications, the story does wind down towards the end - with some revelations and business/magazine arc taking over. The storyline and the chemistry between the cast does make this drama a very easy watch, though the pace does vary quite a bit between the episodes.
I adore the message that the drama conveys and it was really nice to see a love story that wasn't a makjang fest but just a story of the characters finding love and finding their sense of identity and dreams. I really like how the drama doesn't fall onto stereotypes and cliches too often and attempt to subvert the K-drama standards most of the time.
I think the acting was solid throughout the drama - there are many characters who had impeccable comedic timing, such as Choi Si Won and the MOST team, and they really brought life into the drama. Park Seo Joon was great and had awesome chemistry with Hwang Jung Eum, who I think is a great actress and demonstrates her versatility in more emotional and reflective scenes (though she does overact at times).
Rewatch value is good due to its feel-good vibe as there isn't anything that will make your blood boil or that taints the drama too much.
Was this review helpful to you?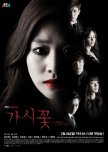 This review may contain spoilers
*Warning - long review for a long drama haha*
This is the first revenge daily drama that I've seen because it is 120 episodes (though only 33 mins each ep) and I was hooked! That being said.. it is still quite a commitment. But it was a fun, crazy emotional roller coaster. Take it at face value and manage your expectations (aka. this is really a makjang revenge drama that is 120 episodes)
I normally don't really seek out revenge dramas because they tend to be very melodramatic and makjang, and that was certainly the case here but it was well executed and I didn't feel cheated because I knew not to expect a light, fluffy romance. The 'romance' in this drama drives people to crazy and stupid lengths.
There was a lot of suspenseful cliffhangers and interesting plot twists. At times though I did wish things was just sped up and the bad guys are served justice. Another thing is that a lot of the characters can be downright annoying or tedious. They are very flawed and make idiotic decisions that often all a result of their emotions and love. So many times I would be thinking "He/She is way too blinded by their love" and "Why are they so stupid over love?!" With love and revenge as the main emotional drive for most of the characters, I was more forgiving with some of the inconsistencies or illogic of some of the characters and storyline. That being said, overall it was tightly written, without any glaring loopholes and loose ends all tied up.
I feel like the cast really brought the (melo)drama to life. They injected such life into the characters and really embodied them which really sold the story of love and revenge. As mentioned, their decisions may be illogical but I bought their emotions so in a strange, twisted way I understood why they did the things they did even if it defied all personal logic. The characters were also well developed - bringing out both the good and bad within all the characters. The "good guys" were just as deceiving and manipulative, and the "bad guys" were just as human and loyal to those they treasured. I love how each character is very distinct and the good guys all had their own motivations, their own moral compasses and limits, and their own methods of seeking revenge. On the other hand, the bad guys were all different as well as the way they are presented - some were bad deep down, some were bad because of the crimes/acts they committed, some were bad because of the consequences of their actions. Every character is complex.
Both Jang Shin Young and Kang Kyung Joon were amazing in this. Their 'romance' is truly heart wrenching and twisted. I still don't really know how to feel about their romance because I felt like their chemistry was off the charts and I couldn't really figure out whether JSY's character actually had feelings for KKJ's character (I suspect no, but the way they look at each other.... sigh), KKJ despite being the cause of her life being ruined really, truly loved her unconditionally... But that's not really enough to overlook all the terrible things he did so at times (that being said, I really don't think he was the biggest baddie of the series). Also, because I knew that JSY and KKJ ended up actually dating prior to watching (woo reel to real romances ftw!) so a part of me always had a soft spot for their romance because they're really cute together irl. Anyways, I won't go into too much detail to avoid spoilers. I do want to watch more of their other dramas though because they're both really good actors.
Music - I didn't really pay attention to. Rewatch value is low purely because of the length lol. That being said, after the 120 episodes, I do feel satisfied with everything and don't have any regrets watching it.
Was this review helpful to you?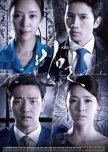 Secret
20 people found this review helpful
SO FAR SO GOOD. So intense and compelling. Honestly, I started watching because of Ji Sung (I mean, come on haha). But the storyline kept me so engaged that I stayed up all night marathoning the whole first 8 eps... and have been painstakingly waiting for new eps. It's gripping and honestly, for those who are making Nice Guy comparisons - I personally think it's not like Nice Guy at all and this is coming from someone who JUST watched Nice Guy right before Secret (though I loved Nice Guy as well).
I have never really been keen on Hwang Jung Eum's acting but she's really good here and makes you really feel for her. I know people say she looks plastic-y but honestly, I find the second female lead more plastic-y for some reason - probably because HJE can emote really well and her facial expressions feel more natural where Lee Da Hee feels a lot more stiff.
Also, Bae Soo Bin is always amazing. I mean, it's hard to believe that I had second-lead syndrome for him during Shining Inheritance and here, I just hate his guts - though sometimes he overdoes it (I mean, that crazy, over the top screaming and face-scrunching every time he sees Yoo Jeong lol)
I'm really starting to ship the leads and can't wait for all the intricacies to unfold so they can both move on, and heal each other's wounds. And SAN
Was this review helpful to you?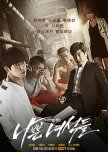 Bad Guys
2 people found this review helpful
One of the rare Korean crime thrillers that is actually dark, gritty and suspenseful. I love the Crazy Dogs team and I really loved how the story delved into each character's past as part of their redemption. I love how every single character was important and it didn't fall into the trap of having many flat, one-dimensional characters for the sake of it (as some crime dramas do).
The storyline is really thrilling - there are a lot of shades of grey and different perspectives of truth and justice that emerge. I really like the different lessons that the story conveys and I thought that it was really an interesting foray into unmasking the 'bad guys'. It really does challenge your assumptions and somehow makes you feel sympathy for them... In many ways, it reminds us that everyone has both good and evil within.
I love how the actors convey this and I must say that everyone really delivered - Kim Sang Joon was amazing, and Park Hae Jin is so fitting for his emotionless yet troubled character. However, Ma Dong Seok and Jo Dong Hyeok really do shine in this drama especially since I hadn't really seen much of them beforehand. I hope they have more opportunities to shine in the future. They're both amazing at the action scenes which really bring this drama to life. I also have a soft spot for Kang Shin Il - he just has this aura of zen and tranquility.
Honestly, I'm not the type of person who re-watches compulsively but I prefer to watch years later once I can't remember all the details. I think the drama is really well written and executed so definitely re-watchable. The only thing is that is it a crime thriller and once you know all the "answers", a tiny bit of the thrill and mystery is lost. That being said, it's the type of drama that has you hooked on once you start it because there are so many questions that you'd want to know the answers to.
Was this review helpful to you?