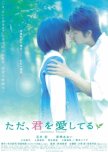 I can't believe no one wrote a review on this! To me, this movie is such a great one. I had so much fun watching it. I don't like picking favorites normally for movies and dramas, but this movie is diffently one of my top japanese movies that I have seen before. It is totally recommanded, so don't hesitate to watch it because maybe it will be your favorite movie! All my other friends loved it too. So whatcha waiting for, GO NOW & WATCH IT!
Was this review helpful to you?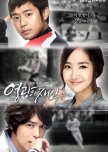 Great Actors, everyone is suitable for their role. Such a great story and every single ending of an episode tempts you to watch the next one. I HIGHLY RECOMMAND this drama. Watch it because believe me, you WON'T regret it =)
Was this review helpful to you?