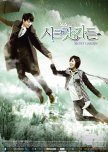 This is a very subjective and different review seeing how much love this show has gotten.
This is probably the most boring highly-rated Kdrama I have ever had the displeasure of viewing, without completion. It has taken me over a year to finish, and I'm only on episode 11.
I must be doing something wrong, I must be missing something. But I just don't feel the magic in this show like everyone else does.
The plot is extremely repetitive from what I've seen and the typical rude, cold demeanor of the wealthy male stereotype just wasn't working for me like it usually does. The male and female lead were so off putting that I couldn't enjoy the apparent comedic chemistry they share. The gender-swapping plot line was so slow and uninspiring, drawing out the tiring push and pull between the annoying leads.
Don't know what it is, I have watched some pretty unknown dramas and have enjoyed myself more.
Every scene honestly felt so damn cringe-worthy.
Anyway just my 2 cents, different things for different people I guess.
Was this review helpful to you?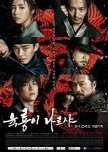 My gosh, this historical drama is fantastic!!
I can't believe I happily sat through 50 episodes of this drama, it made me fall even more in love with Korean Sageuk/historical dramas.
OST
First and foremost, that OST!! I have never, I repeated NEVER bothered to download a Drama's soundtrack just because I enjoyed it while it played during the drama. But with this soundtrack, it made me search every corner of the internet universe just to get every version of every song, even the instrumental/acoustic tracks.
The OST blew me away and is like nothing I have ever heard, it almost became a character of its own throughout this drama.
Cast
The cast has acting skills to write home about. Everyone from the leads, to the supporting and the extras who played their part by really adding to the historical element of this drama whether they ere crying or dancing in the streets through the roller coaster of events. The male leads are striking both in looks and performances. Although many have been criticising the female lead for her single-expression performance, I thought she did a good job of just performing a headstrong no-nonsense character?
Writing/Story
The heroes of this show are the writers!! From the witty one-liners to the captivating monologues delivered by the cast, the writing will totally impress you. The writers especially did a good job of great character development throughout all 50 episodes. The same leads that you meet in episode one change and mature and develop in the most realistic but surprising way.
All in all this drama gets 10's all round, I can find nothing wrong with it. If you're not used to watching 50-episode dramas, no worries! You wont even notice the time go with this drama, before you know it, you're at episode 50 and balling your eyes out over how amazing it was and the withdrawal symptoms will immediately set in LOL ;)
Was this review helpful to you?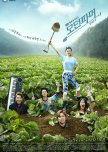 This shw is INCREDIBLE!! What a breath of fresh air to the usual K-drama set up. The writing will leave you in absolute stitches and at the same time so many life lessons can be learned.
The four male leads really carried this show and the supporting cast as farmers were so funny in their treatment of the leads that for the first time I might actually watch a K-Drama for the 2nd time.
Whenever I even think of this drama I immediately get a smile on my face while reminiscing the hilarity of Man-Goo's antics!!
Officialy my all time favourite Korean comedy. If anymore can recommend a similar hilarious comedy that is funny from beginning to end , I would appreciate it. ????
Was this review helpful to you?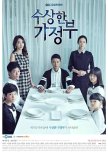 I freakin' love this drama!!! Becuase most Kdramas rely on strong romance between the characters, it was so refreshing to see a drama that has tuned down the romance (it is still there, just not so much in your face) and still be very interesting and captivating!
The lead actress is excellent, and the best part of the drama was seeing her and the the supporting characters develop. It shows how people make life-threatening mistakes and how this affects others. To see the characters grow from strength to strength was the most satisfying thing for me. Such a roller-coaster of emotions!
The dry humour was excellent during the times of the lead females creepy and robotic moments.
I recommend this drama to anyone looking for a change to the usual cliche sappy romance that you would find with Kdramas. Happy watching!
Was this review helpful to you?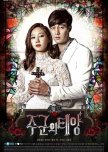 WOW!
Absolutely blown away by this drama, especially because I prefer romantic comedies. I did not expect to thoroughly enjoy a drama which had romance, some incidental comedy AND an underlying supernatural, chilling element to it.
The leads did a beyond amazing job, and So Ji Sub's performance here led me straight to Oh My Venus!!!
I highly HIGHLY recommend this drama. The potentially cheesy and predictable romantic plot is saved every episode with the eary and supernatural plot lines. This is how a K-Drama should be done!
Was this review helpful to you?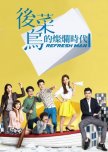 This was my first Taiwanese Drama, and honestly, i LOVED it!!! Coming from the huge world of addictive Kdramas, I was shocked with myself that I actually happily completed this drama without any episode skipping. This drama, as I have realised is the case with many Taiwanese dramas, was much SLOWER than the average Kdrama. I usually can;t stand a slow Kdrama/any drama in general as I only watch dramas to escape from regular life and really be captivated and engrossed in what I am watching.
So yes, not super fast-paced but definitely enjoyable. Becuase of this drama, I have opened myself to other Taiwanese dramas such as 'Two Father's' which is a 2013 drama that I have just fallen in love with!
Anyway Aaron Yan in this Refresh Man drama is absolutely breathtaking both in looks and performance. The female lead is fun to watch because of her perseverance and the supporting characters do their job quite well, bringing out important themes of friendship, truly caring for those who work around you and also loyalty in and out of the work-place. The OST is just so fun and cheerful, I almost want to learn mandarin just so I can sing that damn song everyday!
Overall, very good drama with just enough romance and life lessons to keep you watching. However, because of the slow-pace, it has very poor rewatch value. All in all, the best thing about this drama is the continuous message about never and not giving up!
Was this review helpful to you?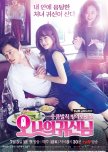 I highly recommend this drama!!
It has incredible romance, bromance, chilling suspense and a fresh script that will grip you till the end.
The deceitful ways of the characters, whether innocent or outright demonic, was so spectacularly carried out, every drama I watched after Oh My Ghost seemed bland.
Jo Jung Suk's dimples alone were enough to carry me through this show ;)
Was this review helpful to you?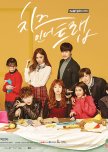 Glad I watched this because it taught me so much more about human-nature and what we as people are really capable of, given the circumstances, we are potentially good or evil, as seen by the male lead and how he manipulates and justifies the "cheese" and those who willingly fall into their own "trap", which for a long time he will not take not even partial responsibility for.
What a strange, strange drama. Cheese in the trap started off with such a different, eary and chilly feel, which indicates brilliant acting from the leads and supporting siblings. However, you soon start to feel that the brilliant acting from the leads is downplayed because of the lack of character development. It made me really appreciate the importance of Baek InHo and Baek InHa's predicament which ended up in happiness and self-fulfilment.
They go from having growing pains to finally being able to detach themselves and start new lives in the final episode, the leads however, had an unsatisfactory ending. I usually like to be objective and don't really mind how the ending is, as long as the characters THEMSELVES find self-fulfilment at the end. This leads me to wonder what the entire point of the past 15 episodes was while watching episode 16.
So for all those complaining that the supporting Baek In Ho as a supporting character got way to much screen time, I am very satisfied with the outcome at least. My time watching his dilemmas was not wasted, because he eventually found his passion again, even his sister had a new beginning.
I've watched enough K-Dramas to figure out all the genres and what is most enjoyable or appealing to me and what genres I need to give more of a chance to because I surprisingly end up enjoying things I thought I would drop. I really wanted to get into more eary and chilly dramas, but this one just couldn't do it for me.
Shout out to everyone who liked it though, everyone is entitled to their own favorite shows!
Was this review helpful to you?