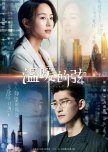 The cast acting is good, from main male and female lead, to the main male lead's brothers. Villains in this show do raise the enough amount of hate as a viewer which is a success for them.
As a 40 over episodes drama, the storyline coverage is inadequate, which leads to certain part being dragged and misunderstandings take a long time to settle down. The reason why the female lead leaves the male lead in the past is rather weak which makes people feel the plot is not well prepared, a lack of surprises.
The office environment especially for the male lead's office is grand and it certainly bring up what his status as well as his company's status stands. One flaw is that the other 2 brothers, who holds high positions and heads two other departments, their offices and staff were not pictured in this drama at all, which makes their status appeared weaker than how they should be or are supposed to be.
Was this review helpful to you?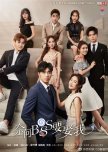 The main female lead and main female lead's best friend look like they are from the 70s, it does not suit this character well.
Plot is normal, with some surprises but does not interest viewers to continue watching it episode after episode. Many of the review are right, it is viewable as a past time drama but not a memorable one. If the female cast were to be replaced with someone else, i'm sure rating of this drama will be higher. No rewatch value.
The villains in this show is not evil enough, reaction of villains when being exposed was not good enough, very light facial expression. the peak and bottom of my feeling while watching does not fluctuate much, a very peaceful and quiet drama which will not raise much awareness for publicity to watch it. There is a series 2 for this drama, lets hope for a better.
Was this review helpful to you?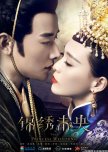 This drama series is a must watch series, the cast is well acted with adequate experience and each episode is so exciting that will make you look forward to watch the next and i finished 54 episodes in just 7 days for a working adult that only watch during weekdays night and weekend.
The plot is well planned as some characters are not drawn from the real Northern Wei historic era, the fictional characters were well written and acted together with the non fictional Northern Wei characters, kudos to the story planners.
Costumes, props were all nicely done. Story was not draggy, for certain part of the story where higher authorities instructed for evidence gathering, evidence was gathered by the next second of the show and not dragged for the evidence to be shown only after 3-4 episodes, its really well done. This is the type of drama plot that most wanted to watch but seldom seen.
On the overall, i would strongly recommend this drama, you can do a short read up on Northern Wei history to know more about some characters that will appear in the show, on the other hand, without history base is perfectly fine, this drama is easy to understand with no hidden agenda and storyline is clean with no twist and turn for guessing and thinking. I did not give a perfect rewatch value as i feel there is no one who will rewatch a drama series unlike a movie which last around 1.5-3 hours. A drama series can last over 50 - 100 hours of screen time unless you are exceptionally bored or the drama cast involve your family, friends or idols. This drama is definitely worth watching.
Was this review helpful to you?