If you're still experiencing technical difficulties, please report it
here
.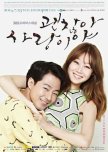 I love this so much... at first i thought that this would be a senseless RomCom that i'll drop within 3 episodes but the truth was that i was really addicted to this couple so much... their chimestry is so good! so perfect for each other...! The cast was fantastic i never watched a drama with Jo In Sung but his smile just melted and melted my heart!
The Ost's? oh boy... are amazing and perfect for the time! "Best Luck" by Chen (from EXO) and "Ifeel you" by Hong Dae Kwang are so addicting... it makes you sing even if you don't know what the hell are you singing!
Was this review helpful to you?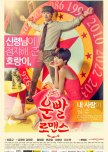 I just end this drama a few minutos ago and i already miss the main couple, they are so cute and pure.
Hwang Jung Eum (Shim Bo Nui) is one of my favorite actress of all time and she was the cause for me to start watching this but the real surprise for me was Ryu Joon Yeol (Je Soo Ho) i can't express his cuteness AGRH aaah his acting is sooo adorable that made my heart melt so much!
About the osts... i like them specially "Electric" Lovelyz Kei but it wasnt as catching as other doramas that i saw.
I really enjoyed and loved this drama and recommend to all of you.
Was this review helpful to you?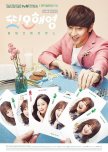 Well... I started to watch because i heard really good things about Another Oh Hae Young... i was searching for something really romantic and i think that i really got the point! This drama was really something! I love every second of this even the secondary couples!
The main actor was so cute about his feelings and when he was embaressed, i really loved his acting!
This drama was amazing from the start till the end! I was crying like a baby in last minutes of the episode thinking that something bad was about to happening ;_;
The music was soo fitting| God, when i heard a french OST here i thought " what!? why?" and then some characters had to talk in french so the others wouldn't know what they were talking about!
You should really give a chance to watch this!
Was this review helpful to you?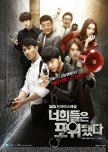 Wow. This drama. Wow!
I started to watch because of a review that someone made to this drama and i absolutly don't regret a thing! Loved and enjoyed EVERY episodes in this drama!
The story is amazing. The acting..wow the acting is perfect! Lee seung Gi and Go Ara acting was tottaly perfect, essentially as a couple!
> A Great story, a great romance and great music!
> Lee Seung Gi can kiss <3
> Action
> ALL episodes made me begging for the next episode!
I really loved this rama and recomend to all of you!
Was this review helpful to you?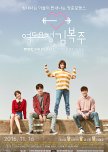 All 10/10 it might seems to be a little too much but really, it isn't! This drama was the most beautiful and heartwarming drama that I ever watched! The chemistry is more than on point! They even had a kiss that wasn't on the script, please!
Normally I hate rewatch drama or whatever because I think that it's wasting my time to watch other dramas, but on this one I really think that one day I'll be watching it again.
I knew that Lee Sung Kyung and Nam Joo Hyuk were amazing actors but they really show to us all and more that they are capable to do in the acting world!!
The music was perfectly well with the drama I even saved some of them to my phone,so energetic... I love it.
About this drama all I have to say is that you who is reading this review should go as fast as you can watch it, otherwise, you'll be missing the sweetest drama of your life!
Was this review helpful to you?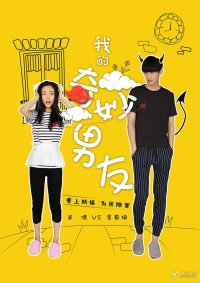 Well, this was my first C-drama and i was really affraid to not like this type of drama because i was accustumed to k and J dramas so yeaaah... i watched to give the story a chance AND i really loved it AND i really hope for a 2nd season to be annouced! I heard some rumors for a second season but i think that nothing is confirmed yet... so i'll wait. I really loved Tian jing Zhi (Wu Janice) and prob watch more C-dramas!
I realy recomend this Drama for you, even if you didnt exprienced to watch C-dramas! Really it was really an amazing surprise for me too.
About my rating? It absolutly a 10 of 10! You should really watch this. With no spoilers is all i have to say!
Was this review helpful to you?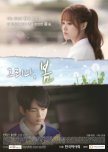 I wasn't going to write a review but seeing that nobody did it, i thought that I should do it.
Beging with the story... well it wasn't that much of a story because they can't do much with a 4 eps / 15 min per episode, still it was was a really heartwarming story worth to have a look.
The acting/cast... well I started this drama only because of Lee Won Geun and no regrets his smile makes my heart melt and his acting is awesome as always.
About the ost's I really enjoyed them.
I have a high rate on rewatch value only because it's a really short drama
Was this review helpful to you?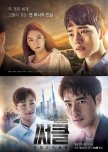 Circle
1 people found this review helpful
This was my first sci-fi drama, I was looking for a sci-fi drama for so long and thenn circle appeared and I was really excited AND DIDN'T DISAPPOINTED AT ALL.
Loved everything in this drama, specially their acting, woooah It was my first time seeing Yeo Jin Goo in a drama and woaaah that boy really knows how to do!
The story plot was fantastic, I was expecting an alien / clone topic to be so wonderfull, every , and I say EVERY episode was a plot twist, I couldn't predict at almost everything in this drama, and it was amazing .
I normally don't like to rewatch dramas, but Circle will be an exception sice it "short" (12 episodes) and it realy deserves a rewatch.
For the people reading this that didn't watched it already I highly recommed it to you, specially if you like a strong and coerent plot with lots of plot twist and unpredictable story!
Was this review helpful to you?