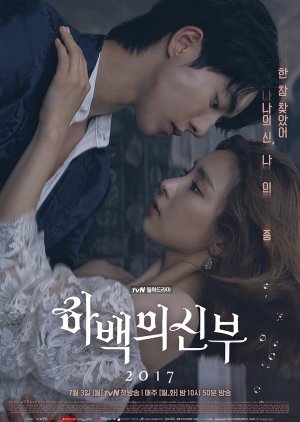 Ok! For people who watched this drama and said it's not that good cuz we expected better but it's always like that or I'm maybe opposite what people may think.

Story:
Was quite interesting.

Actors:
A lot people said the main lead didn't have chemistry but I don't know why they said that or once again I'm opposite what others think...
I really like the chemistry between 2 main couples. NAM JOOHYUK and SHIN SEKYUNG were very adorable and also very romantic when they kiss. Krystal and Gong Myung were also very cute. After watching my lovely girl I really like her acting and before lovely girl I didn't like her at all (sorry for die hard fans). NAM JOOHYUK was very cute and adorable and hot as Habaek!! NJH improved a lot from debut to now. He is the reason why i wanted to watch this serie???? and the demi god uri IM JOOHWAN oppa did his job very well and I always like his character even it's evil. Shortly they did their job. I can't say it's very bad.

Music:
As usual the music fits it's story.

Overal:
I will give this serie a big thumps up for their effort. It didn't bored me at all... love all the sequence and the chemistry etc.

Please give it a try before posting bad review cuz of other reviews. Normally I watch selected dramas cuz I'm watching series for more than 10 years and I think I know what I'm writing and saying about.

I spend times reading reviews before watching cuz I don't want to spend time for nothing.


Was this review helpful to you?