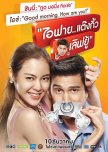 It is quite difficult to find errors for this movie review. all aspects of this movie are perfect. music is the most aspect that makes me clap when watching it. the development of the relationship in the story is made perfectly. I like a few scenes, I can't say, but, for me, the script is made very, very perfect! acting from the actor? they are amazing, so natural. perfect makeup too, by the way. there is rarely a movie that combines so well both the aesthetic aspects of the film and the thematic aspects of a story, this movie is one of them.
Was this review helpful to you?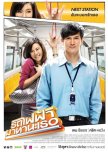 the story taken is quite interesting, i like it. the acting of the actors is enough for me. jokes can be well received. Scene selection is pretty good and there is no garbage scene. for some reason the music makes me less turbulent, less dramatic for me, there is something lacking there, a lack of precision. overall for the thematic value of this movie is very good. it won't make someone sleepy while watching, even though there are many sleeping scenes there. aesthetically normal, not bad.
Was this review helpful to you?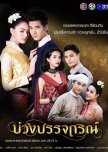 The story presented are very interesting, historical themes wrapped with fiction - time magic. However, if you watch it you will feel that the story shown is very confusing. Making a fiction story with the theme of time, I mean manipulation of timeline, is very difficult, not many stories are great presented. I don't care about old story of the drama, but the courage to raise a story with a difficult theme like this deserves a thumbs up, but sorry, I don't think they are ready to do this and seem very difficult to present this theme in the drama. Lots of plot holes, this is very bad. In addition, conflicts that occur are always repeated as if they are confused to create anything more than kidnapping, kidnapping, kidnapping and kidnapping. I cannot objectively judge the acting role in this matter, I am a fan of Mario Maurer and Davika Hoorne. I just wanna say they do whatever they can do. The problem of cinematography, dialogues, visual effects, and others, I think all is so-so, I mean, not bad, nor is there anything special.
Was this review helpful to you?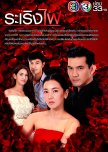 Story is perfect, no plot hole. Characterization of each character is very good, consistent—especially Sharkrit, has no gaps that I can get. Acting from the cast is amazing. The cast of Sharkrit and Yada plays their character perfectly, but I like the cast of Chayanee - she's the best one for me. Khemika's cast is a little unnatural in the expression and body gimmick in the early episodes, I don't like it, but she then fixes it. I love the way they take motion pictures, camera movements, their angle of view, their field of view, classy! Overall, it's amazing... And, actually, one of the best lakorn that I ever watch.
Was this review helpful to you?