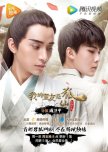 This series was so horrible it was good! I had such an amazing time watching this!
The script and the acting is really bad, the filming and editing was poor, but that's what made this experience great! I was really confused under the entire series and all the guys had the same hairdo! But it was great! Worth watching if you're into movies and shows like "The Room" . This was pure.
Was this review helpful to you?