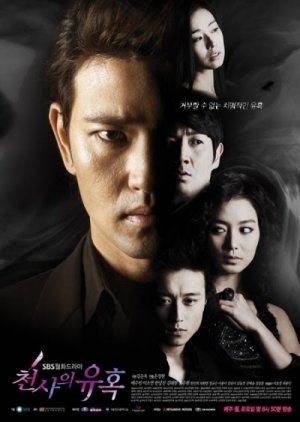 This review may contain spoilers
Well as you may all know , this is actually the male ver. of Temptation Of Wife (2008) but when It comes to comparing , I like this one much better ! First of all , the story is more SENSIBLE ! I mean , I can never accept that you can get some (or lots of) make up , wear some sexy clothes , change your hairstyle and then go to the people who know you and expect them to believe you're a different person ! (which happened in Temptation Of Wife ) But , YES ! You CAN get some plastic surgery (specially in Korea! lol) , change your identity profile , and then pretend you're a brand new person ! Second , I think the Episodes number in this drama are chosen much better ! It's not like that I hate the dramas with 100 Episodes or more , But I think for this story plot 20 until 30 episodes are ENOUGH ! In other words , in this drama you see less cliche and unecessary scenes ! Characters development is much greater in this drama ! actually you can see a whole new world in each character's mind ! I liked the fact that you can't completely hate the first female role as you get to know about her life and the things she's been through ! No one has been born as a vilian after all ! The acting was great , actually I believe it's the best drama of Bae Su Bin ! As well as Lee So Yeon ! Some say the ending was not good but I say It was bitter but not bad at all ! Actually If the ending was as fantasy as a fairytale , I think it would ruin the whole story ! ( I wanted to explain more about my point but I'm not gonna write any spoiler!!!) The only thing I can mention about this drama as a negative point , is that I wish I could see more personality features of Shin Hyun Woo in Ahn Jae Sung after his plastic surgery ! Sometimes I felt there wasn't any Shin Hyun Woo from the first . I think it's more the screenwriter's fault than Bae Su Bin's! OST was really good ! I think there was a song named (Broken Heart) which still is one of my favorites. I think I'll rewatch it If these new dramas let me , lol !
Was this review helpful to you?