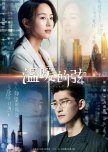 This drama is not that much bad as everyone says because according to its genre it showed its essence. This may be not that excellent out standing drama but a sitcom which we can watch when we don't have much interesting things to watch.
since i am a hard core fan of Korean dramas , comparing this to them can be make this one pathetic. but after seeing all those thrillers, fantasies, etc etc from Korean side we will definitely need a break with something like this. especially for a girl like me. where , a multimillionaire lost love, coming back to his life , all negative characters, witches, after at end everything will be a happy ending yes sounds to be common but sometimes somewhere many likes this and that's why they are making these types of dramas.
Don't get high scopes but it is ordinary, i do skipped many parts still i completed the episodes. you can skip unwanted scenes and save time but actor and actress done a very good job even though you wont to skip they wont allow us.
for me i liked it even though it was common may be because i like these kinds of dramas. so this doesn't deserve so much negative comment
Was this review helpful to you?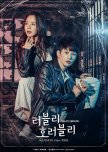 i completed this drama. even though it was full of cliche and nothing new with many plot holes the best part is you will be hooked . you will be urging to see next episode. actors really did a good job . those who are complaining about this drama they may have high standards after seeing all korean hit ones.
but those who are new in this drama land and those who loves to watch light hearted, comedy , romantic drama this is good. Drama, movie are all for entertainment purpose and this drama is an entertainer.
if you have enough time and don't want any serious , famous celebrity packed drama then this is good.
As for an entertainment piece i give more than 7 to this drama overall. If you are a logical person or crack addict to korean drama since young then this drama may not be their cake
.
Was this review helpful to you?