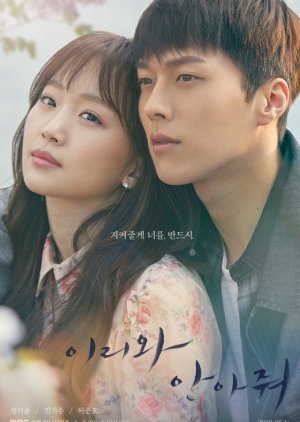 Wow I walked into this drama knowing it was a lot of people's favorite drama of 2018. I just thought it would be a crime and suspense drama but it was so much more and the so much more part blew me away.

STORY: On the surface, This is a story about a serial killer who destroys everyone's life and the people who pick up the pieces after but this drama is SO MUCH MORE IN DEPTH THAN THAT. This drama is about family and the family dynamic. It asks us the question of does blood make you family or can you create and accept your own? I thought that was powerful question written into every character of this drama. That question is what makes this drama beautiful. What makes a family? Who makes a family? Does being related by blood make you family?

CASTING/ACTING: With such a harsh subject matter, the acting and casting for this drama was perfect! I heard about some of the other actors and actresses who first were given the option of being in this drama and turning it down and I am glad about that. The Main Leads were just perfect for the role and I can't picture anyone else playing them. They were so expressive with just the way they looked at the camera and each other. The actor who played the serial killer father should get an award for this performance because he played the part perfectly. Just his presence on screen created this aura that was undeniable. All the actors played multi-layered characters so well and expressed their emotions so well in a highly emotional story.

MUSIC: Loved the music. The music that played whenever the serial killer was on screen or when there was tension in the storyline made the tension and creepiness that much more. It was perfect!

REWATCH VALUE: The only reason I probably won't rewatch this is because my eyes hurt from crying so much haha

OVERALL: This is just a beautiful drama overall. It has so many layers and depth to it from the story to all of the characters. The cinematography and questions this drama asks are just breathtaking and everyone needs to watch this drama. Get your tissues out though because it is a doozy to watch.
Was this review helpful to you?