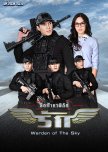 I like this part the best out of the series: the script, the cast, the music,etc. The script is nicely written, to me it's annoying when the drama enhaces twist/misperharp too much or portray the character personality too strong, this one is enough. For eg: in few eps (mostly in a few first ones), N'rek is sometimes too aggressive and hasty but it's understandable under the circumstances and it doesn't last too long/go overboard; for P'ek he is reticent controlling type of person but like N'ek it lasts for enough and ends nicely.
  Some ppl don't like Mick with Steph, but to me I just hella love them together I always see chemistry between those two especially in this drama, even just their eye contact or hug makes my heart drop a beat.
Was this review helpful to you?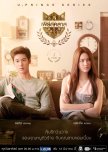 There're some flaw in the plot (it's not much affecting the drama, I can easily let it pass as there're only total of 4 eps to wrap everything up). The script is nothing special but what makes me addicted is the leads' chemistry. I enjoy every second of their scenes together. Also like the straightforward downright personality of male lead and the no nonsense stupidly innocent. The BL couple are also cute together, Pitcher is nice character-dare to love and dare to admit his fault.
Huge bonusss: August is really really handsome in this series <333333
Was this review helpful to you?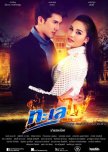 If it's not because of the 2 couples, I've definitely dropped this drama after 5 episodes. They keep repeating again and again the same plot. The conflict they script for the main couple is like a circle, keep going then rolling back to the same spot which drives me crazyyyyyy. Their love story is also not written smoothly enough some important milestones are missing, like it gives me the feeling of "how that become this, or how they end up being like this when one minute ago they were like that,etc". So yeah the only thing that keeps me hooked on this drama is Mick-Steph chemistry, every moment they're together every skinship scences make my heart beat so fast. Really guys I just love them as a couple T.T
Was this review helpful to you?