The website is currently undergoing maintenance. Sorry for the inconvenience.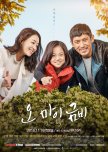 Amazing, absolutely loved this.
I was tearing up a little at the end.
Heart warming and amazing drama, recommend to watch :)
Was this review helpful to you?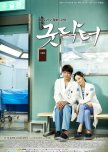 as I still didn't finish to watch this drama I can already tell that it's amazing.
Recommended to anyone. Amazing love story but luckily it's not a main point of the series so it's not like "EVERYONE LOOK, THEY ARE GONNA DATE! YEA LOVE LOVE LOVE" bot it's more like plotted in between the main theme like "Look, there is a drama, it happens in hospital, there is a little love story but no worries"
Was this review helpful to you?