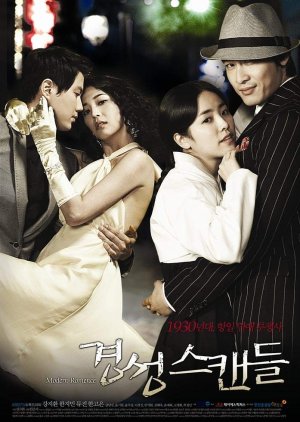 I feel like I found a hidden GEM when I stumbled upon this show. It's been a long time since I laughed so hard! This show was hilarious and such an entertaining watch. I adored the actors, music, and storyline. There was a lot of funny moments, but a lot of serious ones too. I'd recommend this to anyone who is a fan of the 1930s, spies, mystery, comedy, and a splash of romance.
My only two beefs with this drama are (1) The main guy, every time he was in a serious conversation or wanted to know something, he SHOUTED. I mean, literally, shouted in any scene where there was "tense" dialogue. I started to cringe every time in anticipation of the shouting. & (2) The main girl. WHYYYYY didn't they ever update her wardrobe??? I get that it was part of "her thing" but for what her character was doing... it was too dangerous for her to dress like that. I truly thought she would grow/change just a little in that respect by the last few episodes but it never happened. Also... her character was written just a little over the top on the naiveté. Both took away a little from the overall picture/enjoyment for me.
With that being said, I still adored this show. You need to watch it. You can thank me later. ;-)
Was this review helpful to you?