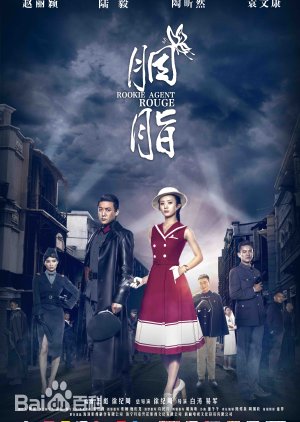 One of the best Chinese dramas I've ever seen.
I feel like the show's "synopsis" is pretty misleading. Yun Zhi and Yu Hao are not sweethearts/crushes and the search never "leads to a member of her own family". I'll do a re-write of the synopsis and post it below. :-)
---------->
Lan Yan Zhi is a privileged banker's daughter in Shanghai and a student activist who mistakenly comes into possession of a letter from the Japanese Army in 1937. Zhou Yu Hao, an upstanding officer in the Chinese Army, helps his superiors convince Yan Zhi to work with them as a spy in order to prove her own innocence and the innocence of her friend by infiltrating the home of her best friend, Feng Man Na, and help Yu Hao track down a mysterious traitor. But what will Yan Zhi do when the search turns friends into enemies and enemies into friends?
--------->
And now that I'm finished with the show. WOW!
I loved it. It had amazing acting. Tons of action and drama and emotion. This is one of the few shows with this many episodes where EVERY episode meant something to the overall plot and nothing ever dragged or was a waste of time. The show was so very well executed. I'm just sorry I didn't watch it MUCH sooner.
Was this review helpful to you?