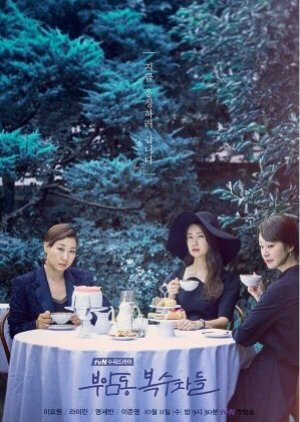 Daebak show!
All the characters were scattered at first but in the end the way it showed how they slowly bonded was just amazing.
Watching this gets emotional like seriously and it's both the happy and sad one which is great.
What I loved the most was how they got the revenges with each other's help and slowly becoming a team that has a strong bond.
And lee yo won as Jung hye was just too funny at first she was weird but she was literally the funniest character along with her love for junk food. Btw Jung hye has great sense of fashion.
So gyum is great too he is both sweet and caring, it was nice to see how so gyum and Jung hye relationship got better.
These ahjummas are the funniest with the strongest bond along with the sweet so gyum.
All the characters were played well even side characters acted so well.10/10
Was this review helpful to you?