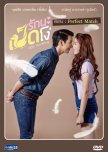 I went into this drama with no expectations. I just thought the title was cute. What I discovered was too much cuteness. Mook was a great heroine. She was sweet, but complex enough you could really identify with her. Push was everything. He was charming, funny, sweet and a total pain in the ass! Their chemistry was undeniable. The best support was Bee. He's the friend I wish I had. Seriously people watch this. It's short and sweet, but complicated enough to keep you engaged. Plus you'll fall in love with the cast!
Was this review helpful to you?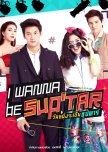 I originally started watching the drama because of the male lead, but I fell in love with the heroine. A lot of people criticize Gypso for over acting, but it fit her role as this dramatic character who dreams of becoming a superstar. She was quirky and fun and I loved her. Push was fantastically attractive and cute, but his character was a little too serious for me to love. It made me blush, scream and cry like a good drama should. It had it'a slow moments, but overall it was great. I totally recommend it. Also if you have a Push thing check out ugly duckling perfect match, his character in that was to die for!
Was this review helpful to you?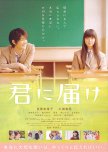 I watched the anime prior to the movie. I felt that they preserved a lot of the feeling in the series when converting to the movie. Haruma was the perfect shouta. His shy looks, blushes and smiles killed me. I went back and watched some of my favorite parts in the anime and he was spot on. He was so cute in this movie, I'll be sure to check out his other works. Tabe was also great. It was hard to read her character at times, but overall it was good. The only real complaint is I missed out on ryuu and yuuko. I really enjoyed them in the anime, but didn't get the same feels from the movie.
Was this review helpful to you?