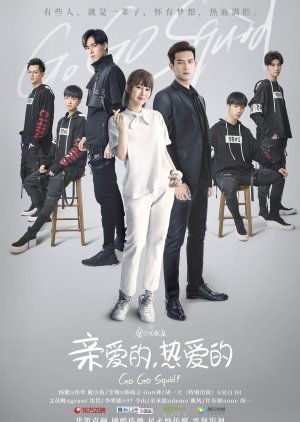 Drama is good ,I like watching it ,drama is about how the people struggle in their life to achieve their dreams ,in order to achieve their dreams they also need their family support but parents didn't understand and realise that how one's dreams become so much important to their life that they didn't think of anything to achieve their goal ...Actually parents only know about few fields in the path of success that is engineering,medical and management but if their child choose another field then to make them understand it becomes difficult.
Then drama is also shows that one person comes across to many relationship in his life and how that become precious to him like his colleagues , friend ,family , students or employees and at last his love life...
Two thing I wish they should show in the drama 1st the one who played the role of 1st lead male character's brother should have more scenes ,he only share few screen and secondly in whole drama he even not have more dialogue other supporting character have more dialogues and scenes as compared to him .
2nd thing the one who played the role of manager they should show his love story little more because they also look so cute together .
Anyways at last I like watching this drama .
Lead actress looks so cute all the time ..Their love story also very cute.
Was this review helpful to you?