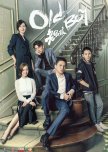 Old Boy
2 people found this review helpful
China's Old Boy is a fantastic drama. It sucks you in and before you know it you're at episode 45.
At the outset I was very apprehensive about watching a 45-episode drama that is billed in the "Romance" genre. Most of the Korean and Taiwanese dramas that we are accustomed to watching are perhaps 13, 16, 20 or at most 26 episodes long. Typically the part of a drama that lets me down is the dragginess and poor pacing. For example, mid-way through a drama one could feel that its too draggy, the writers purposely added parts to extend the length of the drama, etc.
Old Boy amazingly has very little of such issues. The first 10-20 episodes are sufficiently interesting and captivating as they hold your interest and build a solid foundation of the plot line. The longer and deeper the back story, the punchier the climaxes are. The writers here really know what they are doing as when the romance bit fires up midway through the series, it really gets going. The writers wrote this perfectly for 45-episodes, and you don't get the feeling that they are trying to "fill" stuff here and there.
I'm not too familiar with the famous Liu Ye from the mainland, but he pulled off a fantastic job. Ariel Lin is great as always, despite her age she looks young, beautiful and irresistible. Too bad she had to tweak her natural accent for the mainland China market.
Loved the story. Cried at the end. And I'm not someone who normally cries after watching a typical heart-wrenching k-drama. The characters have tremendous depth and they make you want to root for them. Mainland China dramas differ from the typical Taiwan or Korean drama in the moral aspect, the storyline will include some moments where there are examples of absurd immorality that may be realistic for the mainland, but ridiculous everywhere else. Still loved it.
Why I liked it:
- Very good pacing for a 45-episode drama
- Fantastic acting and chemistry
- Great storyline
Why I disliked it:
- If only Ariel Lin could use her natural accent
- Certain aspects of the story appear contrived
Was this review helpful to you?