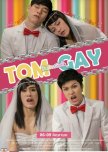 Tom Gay
0 people found this review helpful
All right, everyone, this movie has a unique idea. However, it doesn't full up to it. The whole story feels rushed and there is no development. I know this movie is a very low budget movie that was made 5 years ago. It still like they could have done more. The acting was okay. The end is disappointing. Most series and movies teach you a lesson at the end. This had nothing for you to learn from. The two relationships are kinda toxic in a way. There is no growth for the characters. The characters don't learn anything. I would not recommend this to anyone. Would you watch it again? No, I would not watch this movie again. I might if it got remade with a high budget and change like the whole thing.
Was this review helpful to you?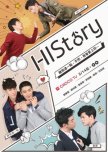 This review may contain spoilers
The series starts off a little cheesy however in a good way. I would not watch this if you are under the age of 13 because it does show something that is considered "sexual". It may just be me when it comes to awkward moments, I just get second-hand embarrassment easily and it has those moments. There are 4 episodes that are about 20 minutes long. One of my favorite things is when Lan Xi possess Gu Si Ren, the thoughts are in Lan Xi's voice. It is really humorous to watch. This series can make you open eyes to those you fall in love with. It has a good lesson to anyone about love. Would you watch again? Maybe, if I was bored and wanted to watch something.
Was this review helpful to you?