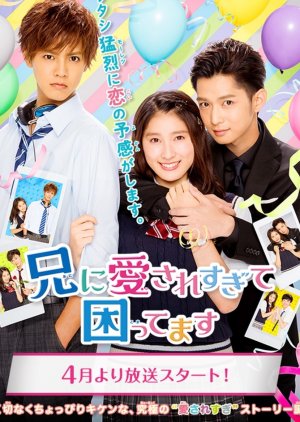 1/10

...because it's fan service with a running time.

With experience in watching Kdramas and Jdramas, you learn when to expect a well made, deep plot and good acting, and you can quickly see when it's purely girly fan service. For those who did not figure it out yet; This is girly fan service.

Ways to spot this is for example the cheesy title that implies incest. The super pink and girly cover. The fact that it's a reverse harem. And lastly, it is based on a romance manga. This combination is how you know it's a low budget drama.

I can understand why it's low budget though because this is just a prequel to a movie coming up at the end of June.

Before watching this prequel or the movie i suggest you abandon you expectations of:
a plot, good acting, deep message, good soundtrack, good filming, good script or a red thread. It's just a cute girl in a reverse harem with a lot of ikemen playing 18 years old.

All my guilty pleasure friends.....

...ENJOY!!
Was this review helpful to you?