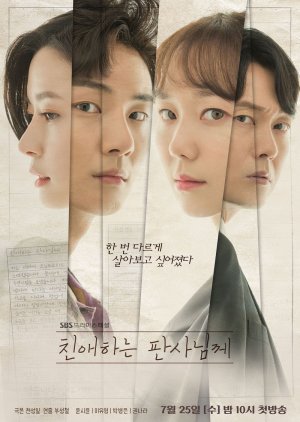 Content.
- The perfect amount of romance where you can see the characters fall for each other a little bit in every episode. This is NOT a "from hate to love" type of romance which I found so refreshing.

- The characters were well developed and had really good back stories which will break our hearts and slowly glue them back together. With lovable personalities they showed great chemistry in all sorts of relationships.

- A lot of justice will be served. Regardless of the social status, Kang Ho will roast the damn out of every single person in the room and leave with a mic drop. Prepare to feel empowered and excited.

- The plot was very interesting and very original. It wasn't too predictable and kept me curious with a variety of different events and plot devices.

- There will be some violence and blood but not too much.

- Theres a medium chance of tears.

- Epic acting and Yoon Shi Yoon syndrome.

- With some solid points and clever questions, the writers highlight the flaws and corruption of news stations and law practitioners in Korea.

This is one of the best dramas I have ever seen and it's going into my "loved" list for a future re-watch. I can honestly say I feel empty now that it has ended and I will miss the impatient waiting for the next episode. I recommend that everyone tries to watch it and spread their love because this is a real candidate for best drama of the year.

ENJOY!!!
Was this review helpful to you?