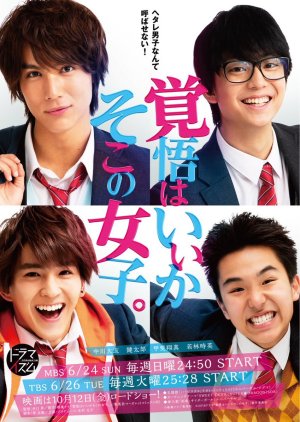 This drama is a character introduction to a movie with the same name that came out on October 12. Although it doesn't focus much on the main character here, it builds a better foundation for the friendship and everyones relation to each other.

Five, twenty minute long episodes with super relaxed, funny and smooth characters being nerdy, bromantic and weird while they attend a cheesy high school where all the girls stalk handsome guys. Don't let that scare you away though, as cheesy as that sounds, those girls don't take up much of the screen. Instead they spent the running time on short stories of people falling in love and epic friendships.


Boys love is totally allowed

ENJOY
Was this review helpful to you?