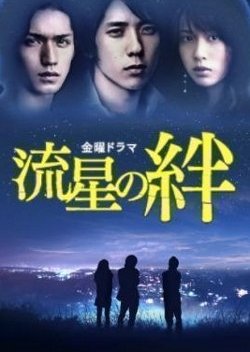 Sometime ago I was on a Nishikido Ryo kick so naturally I placed this on my to watch list. It sounded like a good show but months past and I was never in the mood to watch something so Melodramatic. Until I read a review that said "Surprisingly Funny". I turned on the first episode to see if this person was pulling my leg and I was completely surprised.

The prevailing mood is hilarious as the siblings spend their time swindling people of their money. And even though these siblings have such a heavy past hanging over them their banter with each other is fast, upbeat, and hilarious. Nevertheless the story doesn't seem silly but has depth because of the serious and sad moments when the three remember their parents and the pain over their loss.

So it's not a lie, this drama is surprisingly funny. And cleaver camera work too, you can be watching one scene and suddenly realize in the background there's a continuation of another scene going on at the same time. Brilliant!

"I would recommend it to everyone who likes stories which leave you with a laughing and a weeping eye.." - and I second that.

(Lingering thought: Nino as Ryo's older brother was a bit hard to swallow at first but that's just getting nit-picky on my part)
Was this review helpful to you?