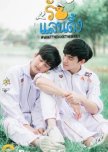 I'll definitely watch second season. It was a good serie, but sometimes it was a little boring, especially long talks with Mo. I really liked how the actors played, but sometimes I found it unrealistic. The OatPop thread was sweet, funny and sometimes a bit sad or cringe. I appreciate the effort put in. I didn't really liked PreeBo, it was too sad and confusing to me. And somehow, I think they don't match each other. I don't really have anything more to write, it was just a nice, enjoyable serie. (And I love the Oat character, he's just so adorable, funny and caring <3)
Was this review helpful to you?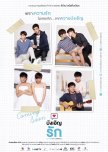 This review may contain spoilers
ok my english sucks so sorry XD
i really liked this serie, it was so adorable!! haha
sometimes i just couldnt keep watching bc of the awkwardness and i had to stop myself from screaming omg
i just love can x tin pairing! it's so cute and good, too bad they dont have this much screentime but thats ok! pete x ae is also very good! ae and tin are so handsome, and all the boys are so cuuute!! i love how can is getting mad haha
about other pairings... they were ok. i feel so bad for tar!
the music was really cool, accurate for the situation
i hope there will be a second season!
actors played brilliant, especially these kisses... i got goosebumps;;
i would highly recommend love by chance to anyone who likes adorable series and hot actors lmao
Was this review helpful to you?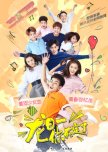 This review may contain spoilers
it was okay. it's just a regular, a little funny and cringe drama.
story: it's nothing special, a tsundere, poor girl and a mean, rich boy. as time passes by, they slowly fall in love with each other. there were some amusing situations, like when long ri yi's towel fell off. there is also a group of mean, rich girls, 'queen' with her friends. and a few boys/girls who like main characters.
acting/cast: the actors did a really good job. scenes which express emotions were well-played. all of the actors are super handsome or pretty. especially moyu and youyu were really cute and funny! about long ri yi, i felt that he and zhang jing mei dont really match each other. sure, they were a lovely couple, but long ri yi was too childlsh and envious. i think their relation was a little toxic, but maybe its just me. in my opinion, jin chun xi would be better for jing mei. anyway, all of them played well.
music: it was okay, nothing much to say. i felt like sometimes it didn't match the situation, but nevermind.
rewatch value: maybe i'll come back to this drama with my friends. it would be fun :D
overall: i'll give a 7.5. i think it's a nice, light drama to watch with family or friends. you'll feel the atmosphere, maybe you'll even laugh or cry. it's suitable for a film night, where you could comment characters' behaviour or decisions. sometimes i just wanted to scream or stop watching because of the cringe, but it was funny :D
Was this review helpful to you?