The website is currently undergoing maintenance. Sorry for the inconvenience.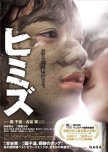 Himizu
7 people found this review helpful
I had high expectations regarding this movie. A lot of people adore this movie and I can partly emphasize... that's why I definitely wouldn't tell someone not to watch it, because you can either like it really much or be as disappointed as I am.
Let's start off by complimenting the well done ending. It often happens that people mess up movies near the end by not really including a conclusion or just thinking of some terrible plot ideas, shooting it badly and wrapping it up. The ending of Himizu had a motivational effect; personally it was the best part of the movie where the acting really shined.
One genre that refers to the movie is drama. I don't know why and how to describe it but it just didn't get to me. I usually end a drama-ish movie with a heavy heart or tears or whatever, but this movie just left me frustrated sometimes. Even though I acknowledge each actor I can't even say how exaggerated their acting was at some parts. The acting wasn't entirely bad, the main characters were surely fine enough, but many factors made the movie less enjoyable.
For example the story. The story is just all over the place throughout the movie. Scenes often end abruptly and you are left with no conclusion. It just doesn't feel completed? It's rather messy. What is being said about the life of the other characters (the people at his boat house) and what happens to them near the end --- nothing mentioned. What happens with the family from the girl--- nothing mentioned. All they focus on near the end is the relationship between the girl and the boy.
I was interested in some proper information but I all I got were too many repetitive exhausting violent scenes. It was just overall (kind of subliminally) frustrating.
The story just took a complete turn at some point and became weird as heck. And weird doesn't have to be bad, there are some good weird movies out there and I'm definitely up for it, but this was just so unsatisfying and bad weird. They probably added the complete twist to shock and give an emotional impact - but to be honest it didn't reach me.
The movie has potential - that's why it's either a hit or miss depending on your personal preferences.
Was this review helpful to you?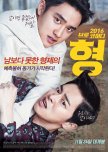 The movie sucked out tears wherever it could. I thought it would be a light-hearted type of movie but it evolved quickly into something emotionally tense. You get to see the complete asshole character of Jo Jungsuk at the beginning and I honestly thought they didn't leave enough transparency for the viewer to see possible future concern coming from the older brother. But his character surprisingly evolved quickly enough for us to see some brotherly love. There were a lot of tragic circumstances that accumulated and the viewer didn't get a break from carrying a heavy heart while the movie progressed. Even though the comedy side of the movie was outweighed, individual scenes succeeded into tickling a good amount of laughter out of me.
I was quite pleased by the acting and the actors/actresses really pulled on my heartstrings. I honestly believe this was one of Kyungsoos best acting accomplishments. There were instances where it bothered me that Jo Jungsuks character treated his brother rough - even after they started opening up to each other I still couldn't get used to him screaming sometimes and showing his type of "manly" love. But this was only a trivial negative aspect of the movie - all in all I was somehow pleasantly surprised how deep the movie turned out to be.
Was this review helpful to you?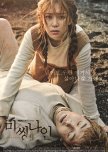 To whoever hyped this drama series up: why. Watching this was so aggravating. I had plenty of moments where I was just questioning myself if I should drop this or keep on watching and see what everyone is on about but in the end it left me with a whole lot of regrets.
I had so many wtf moments watching this for example everyone keeps reappearing in the most unlogical ways and whenever something traumatic and horrible happens next thing I know is that they carry on living as if nothing has ever happened. Their mourning moments are rushed and overshadowed by random comedic scenes with a need of making this drama funny - even if it was totally inappropriate at that time. Am I the only one that didn't even have one character they completely liked? Rushing the plot made me suspicious about every single character since you couldn't really tell what they were thinking and planning on doing.
Also wtf were they trying to do with constantly making Taeho look like a complete psychopath but then wanting the audience to feel sympathy towards him near the end. Ain't nobody going to like him if he keeps getting rid of the whole community? And some tears are not going to change this. He needs to repent but instead they just wanted to evoke pity towards a handsome protagonist even though he doesn't deserve it? I couldn't help but feel a bitter aftertaste after seeing that.
Needless to say, even if they wanted to make the plot seem fancy and well thought out, they failed miserably in the end. 16 episodes were far too many for what was presented it was like they kept repeating the same old shit like surprise! someone! else! is! dead! but no one is getting smarter about handling the issue! They didn't use their screen time wisely, rushed when it was neccessary to slow down and drifted off into scenes they should have better left out.
Was this review helpful to you?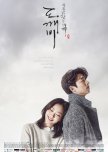 Goblin
3 people found this review helpful
Due to the immense hype this drama received I was interested like everyone else to see what's behind the drama that got everyone speechless.
At the beginning I remember being quite judging towards the duration of the episodes because you can easily turn episodes with an average of 1h and 15min into a sleeping feast. To my surprise the episodes passed really quickly though - which means they structured them in a way which left me constantly entertained and/or emotionally tense. The plot by itself wasn't that complicated but the flashbacks to the Goryeo era and the foreshadowing made it more fancier. Plotholes definitely exist in this drama - especially at the end and I didn't really like their conclusion since it felt rushed.
What we all need to praise though is the amazing cinematography - it is unlike any other drama I've ever watched. First of all, at the beginning I was so stunned by everything that was presented to me that I honestly thought "how much effort did they put into this it is like a high quality movie". The special effects weren't ridiculous at all and everything harmonized so wonderfully. It keeps its well thought out quality until the end - it is seriously a nice experience. Dramas in the future will have to step up when they want to surpass this drama quality-wise.
The second best thing about this whole drama is the cast. The jokes are fresh and immensely cute at the same time. Be ready to laugh every episode. I think this drama achieved to be deeply emotional but hilarious at the same time without losing its seriousness? I am also happy that they integrated two male protagonists that harmonize the best out of all the cast members - and also built a happy trio with Sungjae's character. In addition we really need to take a moment to honor Gongyoo's acting - so incredibly good.
All in all, I would definitelly recommend watching this one since it is one of the best dramas I've ever watched. It manages to pull out fresh jokes left and right without having an overused plot. It is indeed worth the hype.
Was this review helpful to you?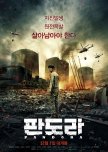 Pandora
1 people found this review helpful
The Korean movie industry has been producing good movies all year round and Pandora is not an exception. Quality-wise you can't criticize this movie. They didn't hold back from showing what radiation can do to the human body and the desperation with which people try to escape this fate in a nuclear disaster. Thanks to the actors and actresses, that I am sadly not familiar with, the movie came to life and was believable.
However, even though I am not an expert on nuclear power plants, I couldn't help but be sceptical in some scenes. For example if the radiation is that high and the people were clearly on site where the power plant is, then shouldn't they immediately die from the exposure? In these scenes they could have pushed the image of "horror" involving this disaster more. What irresponsible people worked there when they just ignore leakage and other important stuff? It kinda seemed unrealistic to me that they handled the issue of a power plant exploding this lightly.
On another note, I liked how they focused on the different point of views from governmental authorities and residents to workers and Jaehyeok instead of solely settling on a heroic position and telling a story through just one perspective. Even though "Pandora" didn't keep me on my toes for approximately the first half of the movie or more (due to slow progress) they managed to get me afterwards as slowly everything went downhill. I know they intentionally wanted to make the viewers emotional with sacrificing someone but I gladly accepted this emotional rollercoaster at the end since the acting convinced me that much.
Last but not least can! I! get! an! amen! Their critical approach towards Korea's current political situation and the usage of power plants definitely receives some plus points. When directors use their platform right to bring a message across to the audience it's always admirable.
Was this review helpful to you?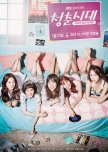 I became a total fan of this drama within the first few episodes and I had so much fun finishing it. We got an authentic cast mostly consisting of women which is totally great because it is the cast that made this drama this refreshing to me. I mean it when I say the best thing that stood out to me were the dynamics between the women. Even though each of them is unique and totally different than the other they came together and created such a nice harmony. Their personas were relatable and refreshing, especially Song Jiwon, I wish I could be her friend she's so much fun. What more can I wish for other than their support for each other and sisterhood. Although they often clashed in some areas of life, in the end they still stood by each others side and build this support system everyone should follow.
Seriously though ... this is what I have been missing in dramas recently. I needed this whole female cast that tries to juggle personal issues, carreer, romance and friendship together. The creators approached females as humans that are not perfect WHICH I LIVE FOR. Farting, investing a lot of time into looking a certain way, having body hair or for example the fact that Eunjae has some sort of social anxiety is a great topic to touch upon. Personally, I felt the most for Jin Myeong's character. The hardwork she put into everything while trying to keep her problems to herself and basically following a "life plan" she came up herself even if she isn't sure if that's what she wants to do. It was nice experiencing her perspective on working hard for a career and reflecting on life. On another note Park Jaewan is a total keeper. Bless this man.
However, that doesn't mean "Age of Youth" was completely flawless. For instance I noticed problematic scenes that involved slut and fat-shaming. It didn't take up a lot of screen time and I didn't pay much attention to it since the girls supported each other overall but the fact they still included such hateful scenes made me sad. If I had to name one thing to improve about this drama then I would chose to take out such scenes.
All in all, if you're down for some honest youth and a female cast consisting of adorable and fierce women then this is for you.
Was this review helpful to you?