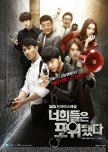 This. This is it. This drama. This freaking drama is everything I've ever wanted to see. And never in my life did I think that I would end up loving a cop drama. But I did. And I'm so happy I gave this drama a chance because now it's one of my favourites.
The plot is the biggest advantage of this drama. It's a perfect mix of action, suspense, crime, drama, and even comedy and romance. What more could you want? And although I admit I got bored sometimes, the boredom didn't last long. There's always something happening in this drama, and numerous plot twists make everything even more exciting, interesting, and fun to watch. The pace of story development is also perfect, thanks to what it's pretty easy to follow the plot without any headaches. The romance between Dae Gu and Su Seon isn't cheesy and immature, so thank God there aren't any cringe worthy moments between those characters.
Seriously, if only more dramas were like that, I'm sure I wouldn't end up hating so many of them.
The cast is really well-chosen, so there's no surprise that the acting is one of the best I've seen so far. There are no awkward facial expressions or gestures, and the actors express the characters' feelings in a good, believable way. Only An Jae Hyeon's acting skills lack sometimes, but most of the time he isn't even that bad. So good job.
All of the main characters are likeable, which is kind of surprising considering that most dramas have many annoying characters. To be honest I was expecting Su Seon to be irritating, as almost every main female leads in dramas are, so imagine my surprise when I didn't end up hating her. And as you can learn from my other reviews, most of the time I hate main female characters. Also, I love how each character is different and special in a way. Thanks to that every character can add something new to the story.
This drama has its little flaws, but they're not very significant. I think the biggest flaw of "You're All Surrounded" is that a few of the last episodes are a little bit of a drag, but fortunately at episode 19 everything goes back to normal.
Overall, even if you don't like cop dramas, I suggest you give this one a chance. "You're All Surrounded" is something fresh, has an actual plot, and doesn't kill viewers with a cheesy romance. Seriously, we need more dramas like this one.
Was this review helpful to you?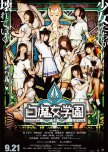 Oh my God, I don't even know what to think or say.
But let's forget for a moment about all the cons, and let's focus on the biggest advantage of this drama which is the plot. Because damn, it seriously had some great potential. I like the idea of a school for witches who want to protect all the bullied girls (Why only girls but not also boys though? Gender equality my butt). The plot twist isn't really that unexpected considering that from the very beginning the atmosphere in the White Witch School is kind of fishy and odd. However, I really enjoyed that twist, but to be honest I've always liked such plot twists so I may be a little bit biased here.
Unfortunately, everything gets ruined by the very poor acting, many pervert shots (for example from under a skirt, zooming in on boobs etc.), annoying characters, and the horribly poor production. Also, everything happens definitely too fast, but I assume this drama was meant to be some kind of an experiment. At times it seems that this drama wants to tell us something, something deep even, but it's not really sure how to do it. Oh, and it's really too easy to guess who the mysterious White Witch is.
Overall, in my opinion this is a short experimental drama which lost its potential because of the inefficient and poor production. And it's such a waste because the plot line is pretty interesting.
Was this review helpful to you?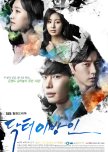 Started off very good, ended up weakly crawling on the ground.
The whole idea of the North Korean conspiracy made me really interested in this drama. In the beginning I was pretty excited, I couldn't wait to see new episodes. But then around episode 8 it got so boring and predictable that I had to skip many parts so I wouldn't drop this drama in the middle of the series.
Because around the 8th episode, everything starts to be focused on this whole "let's compete to see who's a better doctor!" shiet. And then, it begins to be a typical med drama with some "yeah it's an evil conspiracy" moments. Seriously, it looks like they spent the whole budget on shooting a few episodes overseas and later on they couldn't afford to hire good script writers. Oh well.
Jae Hee's an annoying character that doesn't know what she really wants, whether she wants to be with Hun or not. And they both need to stop with their "I need to sacrifice myself so the other can stay alive" shiet. At some point I was hoping for one of them to die already. Or them both. Because they're too overdramatic.
Su Hyeon is that character who reads too much into things and ends up being delulu about Hun liking her. Oh, and she's just a perfect girlfriend.
Seriously, Jae Jun is the only character I liked. Yes, he's insane. And yes, he's unpredictable, but that's what makes him an interesting character. Although I was really disappointed with him at the end when he decided not to do something regarding Su Hyeon's father. Such a pity.
Oh yes, I also liked Cha Jin Su. No, correction. I loved this character. Why is that it's mostly the evil ones who are the most bearable characters? Though if I were him, I wouldn't let the main couple mess with me this much and I'd just simply shoot down one of them.
As for the ending... Jesus Christ, seriously I don't think I ever laughed that hard while watching a drama, this was a first. So I'm not even gonna get started on it.
Overall, it's a good drama for those who don't mind it when a good plot gets screwed up in the middle of the series.
Was this review helpful to you?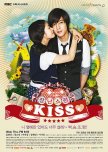 After watching the Japanese version, it's about time I rewatched the Korean one. God, why did I even decide to do this.
As I commented on the Japanese version, I really hate the plot. Ha Ni states she's loved Seung Jo for years even though she's never talked to him. Yeah, that's completely normal if you ask me. Seriously, she's so shallow because she loves him only for his looks in my opinion, considering they haven't even talked to each other before. But of course that's true love. It cannot not be true.
Seung Jo, the cold-hearted jerk. However, now that I've watched the Japanese version, I got to admit that Seung Jo has more human emotions and reactions to him than Naoki. The latter is just emotionless and souless while Seung Jo shows his feelings quite often. Well, at least he tries to show them. Kim Hyeon Jung's acting is so bad that we can't really read anything from his facial expressions besides the usual poker face. And he insults Ha Ni less than Naoki insults Kotoko. But he's still a jerk as he sometimes gives Ha Ni false hopes, making her believe that he might actually be interested in her. And I swear he has a multiple personality disorder mixed with mood swings. Say what you want, but that shiet ain't normal.
Now, moving on to stupid Ha Ni who deserves all this emotional mess as a punishment for her stupidity.
First of all, oh my fcking God, I don't know if it's the actress's habit, or if she just wanted to make Ha Ni seem cute, but I hated it when she sticked out her tongue, slightly biting on it. Like Jesus fckign Christ, what the hell is that supposed to be? Girl, you're not cute so stop. Stop it before I cut your tongue off.
Basically, Ha Ni is an imbecile with a soft-headed expression on her face. Well, at least she has some facial expressions, unlike particular someone. Though a miracle has happened because Ha Ni is less of a pain in the aß than Kotoko. But still not bearable.
Also, I hated the relationship between Ha Ni and Bong Jun Gu in this version. In the Japanese version, Kotoko and Kinnosuke are good friends, so it's understandable why he's fallen for her. However, in this version, Jun Gu seems like a creepy stalker who just won't leave Ha Ni alone even though he's clearly a burden to her. Seems like Korea is afraid of showing a friendly skinship between a male and a female friends. As if boys and girls couldn't be just friends who aren't afraid of touching each other in a friendly manner.
As for the relationship between Baek Seung Jo and Yun He Ra, I just want to say that Ha Ni needs to get her shiet together and stop being a jealous moron. It's none of her business who he's dating considering the guy she "loves" shows no interest in here. So girl, stop trying to ruin his good relations with He Ra just because you're overly obsessed with the guy.
Do I even have to mention that the ending is so out of place and awkward?
And I laughed so hard at the script writers for desperately trying to give Bong Jun Gu some consolation. But I appreciate their good intentions though.
Overall, don't watch this drama, it's horrible.
Seriously just don't do it.
Was this review helpful to you?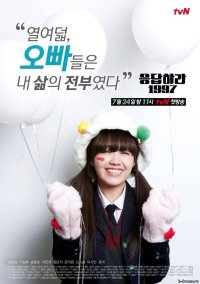 To me, this drama is average. I don't get the hype over it.
I mean yeah, it has its moments, especially when it comes to humor. And I like how realistic the relationships between the characters are. The female characters aren't like "touch me, don't touch me, touch me" towards the guys. Well, at least not all of them.
Other than that, this drama isn't anything special. It's just a story about a young, overly obsessed fangirl who doesn't know which of the two guys she wants to be with, so she ends up hurting their feelings. Also, I had to skip many parts because I was so bored.
And I don't understand how someone could not guess who Siwon would end up with. I mean, come on. From the very beginning it's pretty obvious who she's going to marry.
Hoya's character is the only character I like. He's the only one who doesn't have mental problems with himself, though you'd expect him to have some considering he turns out to be... kinda different.
Basically, it's not a good drama to watch for those who expect to see an interesting plot. Oh, and this drama is really slow-paced.
Was this review helpful to you?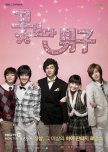 God, how I hate this drama, you guys can't even imagine. The only reason why most people like this drama so much is because of the good looking cast.
Who should I start off with, hm?
I know. Geum Jan Di. Our oh-so-strong and independent Jan Di. Well, not so strong considering she has mental breakdowns quite often. She's also a masochist, and I'm not even joking now. The guy harms her not only mentally but also physically. What should we do in such situation according to our cutie patootie Geum Jan Di? What? Report it to the police? What nonsense! We should totally fall for the guy, that's what we're supposed to do! Well, I didn't know you were that kinky, Jan Di. But whatever floats your boat, honey. I'm not judging. Or am I?
And I don't know why, but I just can't stand Gu Hye Seon as an actress. Her acting is too overdone. This is going to sound really mean but her face alone pisses me off. Though I guess it's some kind of trauma after watching this drama and having to look at that idiot Geum Jan Di for 25 episodes.
Gu Jun Pyo, our typical wealthy jerk. This kind of protagonist has to appear in this drama in order to attract crowds of teenage girls. And yeah, it's working. Unfortunately, because Jun Pyo is basically a bully. Along with his three friends, he bullies innocent students just because he feels like it. Or maybe because he's disgustingly rich so he thinks he can be an aßhole all he wants. Both reasons are very logical, aren't they. But he doesn't need to worry about it since the girl he's interested in is mentally disabled and probably doesn't even know what logical means (I'm sorry to all disabled people because I feel like I'm offending them by comparing them to this thing called Geum Jan Di). And she's a masochist, so her and Gu Jun Pyo make a perfect match because he happens to be a sadist. What a funny coincidence!
Yun Ji Hu, the emo kid. Seriously, every time he starts his "I'm so sad and miserable" shiet I end up laughing for good 5 minutes. The guys has some serious issues with himself as he's not able to get over a girl who clearly states that she's not interested in him. Ji Hu, honey, your nuna likes older guys. So deal with it and go play your little violin or something, okay?
And do I even have to comment on Kim Hyeon Jung's acting? Do I?
Summing up, all four guys from F4 are aßholes and fcking bullies. I don't even know why Jun Pyo's friends put up with his shiet. And Jan Di isn't any better if she decides to hang out with them.
As for relationships in this drama, I'm seriosuly so done with Jan Di and Jun Pyo. I don't even have the strength to complain about their "love". I just wanna say that the Ga Eul x I Jeong couple was way more interesting and fun to watch. Even though Ga Eul's too pure and innocent for my liking.
Overall, it's good to watch this drama to form our own opinion on it and see what's the whole hype about.
Or to forever hear Geum Jan Di yelling "Gu Jun Pyo!" in our head.
But yeah it's bad.
Was this review helpful to you?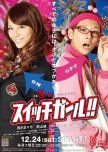 After having read the manga, I started watching this drama with high expectations. And well, maybe they were too high.
The whole idea of switching between the "ON" and "OFF" modes is already good itself, but unfortunately it's not used well in this drama. Yes, we see Nika in her "OFF" mode sometimes, but most of the time she's in her "ON" mode trying to hide her true identity. So in the end, the plot isn't so great. We only get to see some stupid and irrational situations mixed with the "romance" between Arata and Nika. Because can we really call it a "romance"? They fall for each other so randomly that it's just hard and painful to watch. For example, only one friendly smile from Arata is enough to make Nika fall in love with the guy, and vice versa. Their relationship is just ridiculous.
Nika is kind of annoying and has a strong sense of justice, as almost every character in Japanese dramas/animes/mangas. Although I don't know which Nika is more annoying, the one in the "ON" or the "OFF" mode. Nika in her "ON" mode tries so hard to be perfect and flawless, which is irritating. On the other hand, Nika's true self acts as if farting and getting rid of unwanted body hair is something forbidden, unnatural. Really now? Then I must be some kind of a monster since I fart when I'm alone, I shave unwanted body hair, and I don't want the product I bought to waste so I cut the package open to use what's left in it. Also, her "OFF" mode isn't even that bad. She just tends to dress herself weirdly. And her hairstyle is ugly.
As for the acting, I really couldn't stand Nishiuchi Mariya's. Her facial expressions were odd, her way of talking was annoying, and her body gestures were just ridiculous.
Fortunately, Arata isn't as annoying as Nika, but he seriously needs to stop with his "two personalities" thing. One day he's nice and sweet, only to switch to his "I'm a cold guy" mode the next day. And he's a really oh-so-great-and-caring boyfriend considering he does nothing when the situation between Nika and the evil teacher occurs. You have a great taste in men, Nika. Also, I don't find Kiriyama Ren's acting that amazing.
Overall, it's not a long drama, so if you have some free time to spare, are really bored and aren't afraid of Nishiuchi Mariya's bad acting skills, you may want to give this drama a chance. Who knows, maybe you'll like it more than I did?
Was this review helpful to you?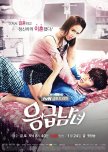 Not too bad, but also not amazing.
Let's start off with Chang Min. He treats his ex wife (I repeat, ex wife) as if she's his property even though she clearly has no intention of getting back together (yet). And don't give me this "But he still has feelings for her, that's why!" shiet. Just don't. At some point of the plot, she wants to have a more serious relationship with Chief, move on and start a new life. But guess what? Her ex husband-maniac decides to do anything it takes to ruin her good relationship with Chief. Dude, get your shiet together. You're both divorced, you have no right to tell her what to do, who to date or not. Well, even when you were married you had no right to order her around, but that's just by the way.
Jin Hui. Oh, dear. Another character who gives a guy hopes only to run into other guy's arms later on. But I have to admit that surprisingly she isn't as annoying as I thought she'd be. Well, I'm impressed, and that's rare.
Moving on to the whole concept of marriage. I don't know if it's a cultural thing or not, but people in this drama treat divorced couples as if they're toxic or something. Generally they treat divorce as a thing from hell that should never happen. Jesus, people, get your shiet together. Love sometimes fades away, so it's normal that two married people who don't love each other anymore want to get divorced. Why would they keep on living together and suffer? Seriosuly, if it's a cultural thing then Korea needs to do something about it instead of putting down divorced couples.
Also, oh my fcking God. There's this scene when Chang Min says that one of them has to leave the hospital because a divorced couple working together is not okay. When I watched it, I wanted to continuously slam my head on the wall. Jesus Christ, you're almost 30 yet you act like teenagers. You're both adults, so act like ones. So what that you're divorced? Can't you keep it professional? You're divorced, there's nothing that connects you together anymore except for memories. And if you still have some feelings for your ex, then talk it over with them because maybe they still have feelings for you too. And if not, then move on.
Overall, it's not a bad drama, but before watching it you'll have to prepare yourself for some irrational scenes.
Was this review helpful to you?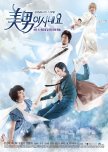 I've recently rewatched this drama, and I still admit that it's the best one out of the most popular Korean dramas (Boys Over Flowers, The Heirs, Playful Kiss etc.)
Go Mi Nam is very oblivious, kind of childish, pure and innocent (well the girl was going to become a nun after all so no surprise here). At times she can irritate you with her dumbness, but even I liked her, even though I usually hate female leads in dramas. This one is pretty bearable. I honestly think Go Mi Nam's character loses much charm because of Park Sin Hye's bad acting skills.
Hwang Tae Gyeong is an aßhole. But he's a likeable aßhole. Or maybe it's just me with a weird taste in main male leads. Anyway, Tae Gyeong is basically a tsundere with many emotional roller coasters. And he has some serious issues with expressing his feelings right. And oh my God, am I the only one who gets creeped out by Jang Geun Seok's pedo smile? Oh, and by his acting. Because it's not very good in this drama.
Now, let's move on to my favourite character, Gang Sin Woo. Ah, my dear oh-so-lonely-and-miserable Sin Woo. Seriously, besides Yun Ji Hu in "Boys Over Flowers", I don't think I've ever seen such an emo character in a drama. The guys has clearly some problems with himself. He should get his shiet together as soon as possible, otherwise he may end up in a mental hospital. Well, at least he'll be able to make friends with Yun Ji Hu there. And holy shiet, Jeong Yong Hwa's acting is the worst thing I've ever seen in my life. My eyes bleed every time I look at his failed attempts to act. He's acting is horrible. Please, just get him out of my sight. Please.
Jeremy. Well, first of all, he should stop being such a pußy. Just because someone doesn't feel the same way you do doesn't mean they betrayed you. Oh, boy. You need some serious help. Righ now.
I hate it when this drama gets to around episode 13, because then the real shiet-angst goes down, and
Go Mi Nam and Hwang Tae Gyeong cry in every episode till the very end of the series. Really now? Really?
Overall, I think it's a pretty good drama. If you won't like the plot, then I promise you'll at least enjoy laughing at the bad acting. And also you're enjoy the OST for sure, because this drama has some really good songs.
Was this review helpful to you?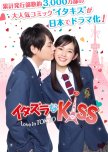 Oh my God, where do I even begin.
I watched the Korean version, which I hated, a long time ago. Last night, out of pure boredom and lack of good Japanese dramas on Viki, I decided to finally watch the Japanese version. Since then, my brain has been in so much pain.
First of all, let me just say that the plot is ridiculous (no surprise since it's based on a manga). To me it seems that Kotoko doesn't even love Naoki. Rather than that, she's just obsessed with him. How can you be in love with someone you don't even know personally? Having a small crush on that person, yes, but being in love? Really now? Really?
Oh, and she's plain stupid.
Like oh my freaking God, the guy shows no interest in her yet she tries so hard to make him fall in love with her. Kotoko's either a masochist or an idiot. Or both.
A normal and sane girl would give up on such a jerk. But not Kotoko, no. Instead, our lovely protagonist does everything to make sure her Prince Charming from hell doesn't get close to other girls so she can bother him for a little bit longer.
Seriously, girl, you need to stop. This is not healthy. You can't force someone to suddenly fall in love with you. Go see a psychiatrist, please. Also, she's being a b!tch herself because sometimes she gives Kinnosuke false hopes that maybe she likes likes him. Poor Kin-chan.
Or not.
Because dude, you also need to calm the fck down and stop liking a girl who's obviously blinded by her obsession with Naoki. Go find not a mentally sick girlfriend.
Now, moving on to Naoki.
He makes fun of Kotoko whenever he gets a chance, calls her stupid (well he's right) and other names, ignores her (no wonder, I'd ignore such an annoying girl too), and basically he's being a total d!ck to her. But at times, when he feels like it, he's nice to her.
Just because. For fun. Because YOLO, right, Naoki? Right? Oh wait, what are you saying? You can't hear me over your emotionless face and lack of any human feelings and reactions? But don't you worry, I'm sure that being a cold-hearted and soulless aßhole will help you. I mean, it's working, isn't it? There's already an idiot who's head over heels in obsession with you. But remember to be a d!ck to her to make sure she stays with you forever. And kiss her sometimes to mess with her feelings. Or you know, for fun.
Oh well. I hoped that at least the Japanese version would be more bearable and less idiotic.
Guess I was wrong.
Was this review helpful to you?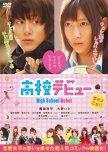 I've read the manga a long time ago, and I gotta admit I kind of liked it. So it's pretty obvious that I just had to watch the movie.
5 minutes passed and I already was slightly pissed off because of You and his stupid thinking that all girls are the same (they don't know what they want therefore they always end up hurting the guy's feelings). Dude, seriously? Just because of one bad experience with girls you tar them all with the same brush? Not cool if you ask me.
Haruna is your typical dumb, childish and naive protagonist who always does her best because hello it's Japan. What pissed me off is that she looks for a boyfriend forcibly. She thinks that just because Christmas is coming, she has to find a boyfriend. Yeah, good luck with that. Haruna tries to change herself so guys will like her. What a great message, isn't it?
Also Jesus freaking Christ, she develops crushes on guys so easily. And the reason why this keeps happening is so stupid. I swear she would have a crush on any guy who shows the slightest interest in her, for example talks to her or compliments her out of politeness.
Now the best part. Even though Haruna is dumb and childish, I didn't dislike her. She wasn't as annoying as most female protagonists in dramas. Oh, by the way, Ono Ito's acting is pretty bad. Seriously, why is Japanese acting so eccentric.
Anyway, you can watch this movie when you're really bored and looking for some romcom cliche. But you won't miss much if you don't watch it.
Was this review helpful to you?