HELLO..... This is ATASHI SAN AND....  Well, If Im to express meself, I would just say one line... unpredictable. Yes, thats me ... Well coming to my Likes and Love, I love DRAMA'S KDRAMA,CDRAMA,LAKORNS,JDRAMA,TDRAMA..  I pretty much watch anything which catches my fancy and mood. ... Coming to my BIAS.. I have long long list guys... But then who does not have it. .. But, I would just give you some visual pointers of my likes and Loves.  NO Dislike and hate as who have time for those shits.
Okay HERE WE GO AMIGOS!!...
My DEVOTION BIAS are as follows:
 HAN JI WON
YES! I'm at your service FOR... EVER ... EMPRESS !!
YAYA URASSAYA: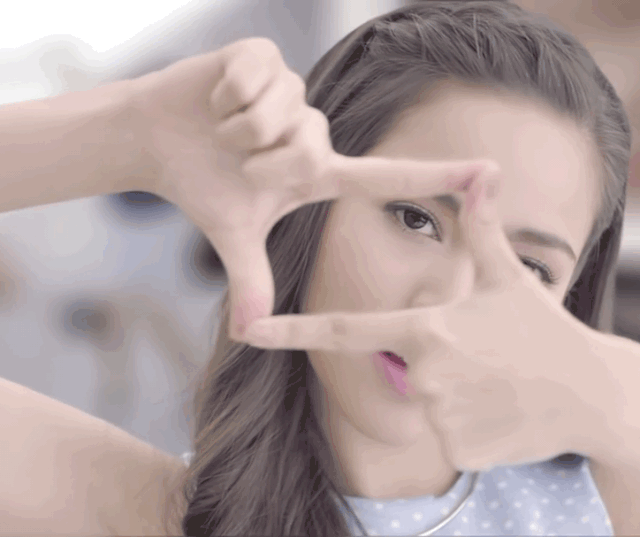 PURRFECT from every Angle
KOMATSU NANA:
And, This picture together with my Bae G Dragon ssi, Nearly gave me a Heart attack...
Dilireba Dilmurat:
Beautiful Princess just entered.. and she is showing the world ...How Talented she is ...and ot make matter great ... SHE IS WANJUN EEEPPPOOOOO.....
EUGENE:
This Eeepoo woman is one of the most Talented and the most beautiful face I've ever seen. And, she is mother too.  DAEBAK!!
LEE YOUNG AE :
She stole my heart in drama" Jewel in the palace" and I feel hard for her in Sympathy For Lady Vengeance.
My CRUSH BIAS:
KIM YOO JUNG:
Yes!!  She made it to this list and BOY! This actress is one to look out for. Coz! Im Damn sure she is going to rule the world.
G DRAGON SSI:
He is the MASTER, RULER, CONQUEROR AND STARTER OF GLAMORIZING THE K-POP GLOBALLY, His style is stunning and his aura is AHHHHH! MAGNETIC
DAESUNG:
One of the most beautiful voice, Charmer and the funniest sexy man ever. Dae is always my BAE
Zhang Bin Bin: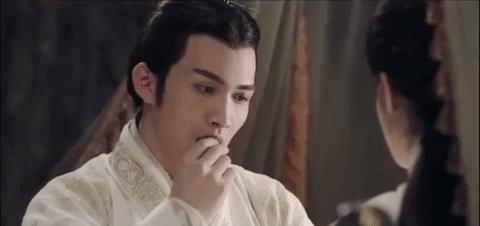 That Kiss literally sealed my CRUSH and I was gasping for MORE. BLUSH BLUSH....
NADECH KUGIMIYA:
That Face, That sexy Body and that Impish Dimpled smile... This MAN took my whole attention, and His chemistry with YAYA..... SMOKING HOT !!
MY OTHER HOTTIES WHO BLEW MY MIND!!
AMBER LIU> She is HAWT, RAW, SEXY AND THAT TALENT.... OOOMMMPPSHHHH ! KILLME
SUPPANAD JITTALEELA_>>>> I wanted my Kim badly, Like so GAY for her.... TOTALLY MY BAE
KOHARU SUGAWARA>>>>>>>>>>>>>> TOTALLY HOT ... SMOKING KILLER MOVES AND WOOF! THAT ATTITUDE!!
SHIN MIN AH>>>>>>>>>>>>> Queen of cuteness, That dimpled smile and Performance. She is my ULTIMATE CRUSH!!
MY KPOP BIAS>>>>>>>
WITHOUT DOUBT BIG BANG... THE MASTER PERFORMER, THE HOTTIES, THE MOST SEXIEST, TALENTED GROUP EVER... V.I.P TILL LAST BREATH.
TAEMIN>>>>>>> OOOOOOO!! Those NIP PEES HEHEHHE !! CRAZY FOR THIS GUY, BREATHTAKINGLY BEAUTIFUL AND THAT DANCE MOVE.... UUUFFF!!
I U>>>>>>>>>>>>>>>>>One of the most respected Artist In Korea. No wonder why she deserves that title.Her nightingale voice and that Impeccable crystal career.
HYUNA>>>>>>>>>>>>>>> SHE IS BAD ASS, SEXY TO THE POINT OF NO RETURN, AND THAT OOMMPPHH!! THIS GIRL IS SEXIEST THING EVER ....
My list ends here .... with so many more to add but I'm a MERE MORTAL.... and I can just about arrange and cherish BIAS ... who are really my life. Hope you all like it .. and lemme know what do you think about it. And, as you can see from my list ... I love UNPREDICTABLE AND CRAZY GOOFY THINGS ... If you have some ... DO SHARE SUM,.... WHO KNOWS ... WE CAN BE LIKE BFF ..... HMMMM! OOTTAAYY....
Statistics
27d 8h 11m
ALL TIME
582 episodes, 34 shows
2d 3h 21m
ALL TIME
26 movies
List Updates
Plan to watch

May 30, 2018