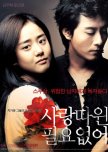 This movie was really sad. I didn´t know it at the beginning, because I didn´t read the Synopsis well. I just thought : oh this could be a sweet romance. I also like movies wich have blind people in it. So lets go.
I start watching it and was suprised when I realised that this would be a sad movie. But I couldn´t stop watching. It was so touching. I cried a lot. Sometimes the story irritated me on some parts, maybe you will know what I mean if you watched it. The actors were great and the music managed a sensitive atmosphere. Later I will watch it again, because I want to show this fantastic movie to a friend of mine.
Was this review helpful to you?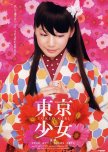 In my opinion Tokyo Girl was a nice movie, tough at some points the story seemed to stumble. If a movie touches me I like this and Tokyo Girl did it.
Maybe some scenes, the scriptwriter had could bring them more out and made them more touching. Also the topics which were mentioned are weak, not all of them but most of them. I wished and hoped more for the whole movie.
The actors played okay, but there could be more and better emotion. The music caused the most of the atmosphere and I really liked it. Without the music this film would be not that accetable.
This film is nice for everyone who want to watch a light film, which is not to complicated. Even it is a light film, for sensitive people I would recommend handkerchiefs. So my review maybe seem as I don't like the film, but I really do. I will not rewatch it, but this film will be somewhere in my mind.
Was this review helpful to you?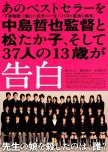 So, after the movie I needed some milk, just kidding.
I got up to take a glass of water and just wavered, because my head was full of the scences that 've watched.
The story was really ... Yeah it was... In my opinion this story...
Okay, just say it damaged something in my brain. I liked it and it has many facets. Even in the begining it has many confusing parts in it but, in the end you can put all togethere and thats what I liked. Even it is a confusing movie you aren't totally: what did he say? what did he do? why did he do that? Please someone tell me why he is what he is!
Every character at this film is reasoned, still in a crazy way, but it is alright.
The actors act really amazing. I mean the most of them seemed pretty young so thumb up! I could feel their emotions and they made their job seriously.
Hmm.. Music..Yeah.. Music.. I think it was a little bit to mixed up, on some parts it really fits and on some parts it doesn't..
I think I will rewatch it, maybe tommorow, maybe in a year.
It is really a movie which you are not able to pause,because every minute there is a new exciting scene that makes you want to watch more .
Was this review helpful to you?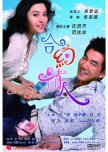 Ok. When I found this movie on mydramalist I didn't expect so much, because the rating was not that high. But I´m really happy that I decided to watch it!
It was really funny.
And when I´m thinking about it: I'm sure I looked really curios. I just sat in front of the display with my headphones and sometimes I laughed.
My Mother went to the room and looked at me like I was an alien. I just pointed with my finger on the monitor and said: He just.. *laugh*
He just.. *laugh* She shook her head and left the room. :D
Sooo. The story was simple but nice. The actors were great and I go crazy because the main actress is so pretty it hurts. Her hair, her face *.* Jealous!
The music gave some atmosphere, but I didn't really listen to it.
Its not really the kind of music which I like :D (Maybe you'll like it)
Yeah so I can't understand why this movie isn't rated higher.
There is not one second which I found boring, it is quite funny and I really enjoyed watching it!
Was this review helpful to you?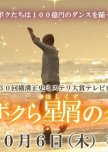 A really heart breaking movie! I cried often, sometimes just for a beautiful scene which was not even sad, but so heartwarming. I don't know why so less people watched it. You should give this movie a try. The story was not that complicated so it was easy to watch. The actors did a nice job and I found this little girl actress quite amazing. I fell in love with the music, it gave so much great atmosphere. That's why I rated the music so high. I think I will rewatch it with friends, because I want to share this lovely movie, which is watch by so less people on mydramalist.
Was this review helpful to you?