Details
Last Online: 5 hours ago
Location:
Total Edits: 0
Roles:
Join Date: February 13, 2018
Hello there! 
Sorry if I startled you. :-P
The name's Sky.  It's nice to meet you.
I can also be found on Twitter @KdramasRock, I'm friendly so say hi!
Also if you want to know more about me, visit my carrd.
I'm the maknae of The Certified Noonas podcast.
Click HERE  for more info & where to listen to our podcast
and check out our MDL HERE.
First I'll share my shamelessly long (and gif-filled) list of random favorites.
(Will update favorites soon.)
After that is a detailed history of how I got into K-dramas.
Quick note about my ratings: Please pay no mind to my star ratings on my lists...
More often than not I usually rate dramas pretty highly, due to how I'm easily amused and impressed.
(At least I'm aware of it! >.<)
Favorites
Healer
If I had to pick my 'soulmate' K-drama, this would probably be it.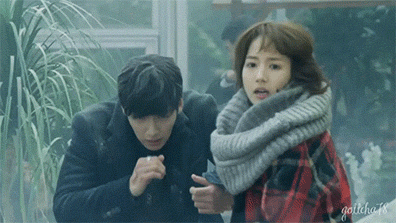 Secret Garden

Thirty But Seventeen
Goblin: The Lonely and Great God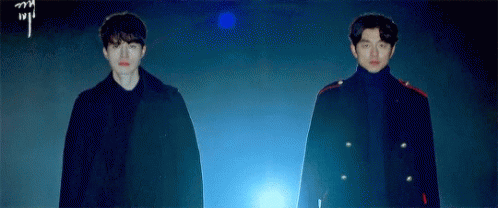 My ID is Gangnam Beauty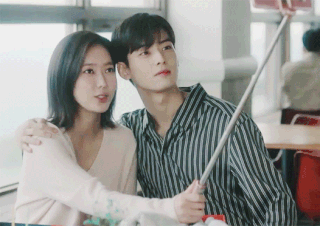 Lawless Lawyer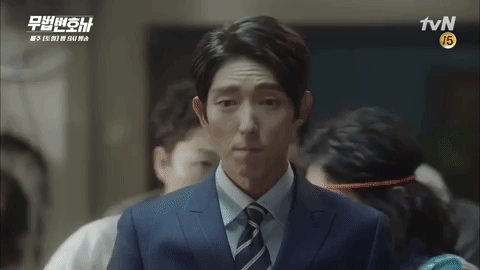 W - Two Worlds
Are You Human, Too?
Because This is My First Life
What's Wrong with Secretary Kim?
Favorite Actors & Actresses
Actors
Ji Chang Wook, Cha Eun Woo, Seo Kang Joon, Lee Jong Suk,
Yang Se Jong, Lee Joon Gi, Hyun Bin, Gong Yoo, Park Hyung Shik,
Park Seo Joon, Lee Min Ki, Jo Jung Suk, Lee Seung Gi, So Ji Sub
Taiwanese: Li Lego, Chang Marcus, Hu George, Yan Aaron
Actresses
Ha Ji Won, Park Bo Young, Park Min Young, Shin Hye Sun,
Jung So Min, Kim Go Eun
History
It all began this past January when I stumbled across a few Taiwanese dramas on Netflix.
Love Cuisine was my first drama to watch and I quickly found myself delighted with the stories
and characters (and Lego Li).  Murphy's Law of Love drew me further into T-dramaland
(hello to you newfound habit of marathoning into the wee hours).
Then I entered into what are now known respectively as my Aaron Yan and George Hu phases, rapidly burning through episodes of Fall in Love with Me, Refresh Man, Just You, Love Around, and Love, Now.
Add a dash of Bromance and Fabulous Boys.  This was also when I started listening to soundtracks and songs from the dramas as well as the actors/singers themselves.  Fun times!
Now I confess that at the time I was blinded by my love for these T-dramas.
So much so that I was hesitant to join the K-drama party.  
I am ashamed.
In my defense my first attempt at watching K-drama was a rather poorly acted webdrama which shall remain nameless...  After that, I was a big enough fan of the Taiwanese remake Fabulous Boys that I easily watched parts of the original K-drama You're Beautiful.(I still prefer Fabulous Boys between the two, but I have yet to truly give the entirety of You're Beautiful a fair shake.  I plan to!)  Then fully on a music show kick, I watched Heartstrings and with the story and songs I fully opened my heart to K-drama.  
I also watched King2Hearts around the same time as Heartstrings and was happily surprised by the depth of the characters and how they transformed.  (Also, Lee Seung-gi rocks.)  Those two dramas showed me how shows can range from light and fluffy to relatively more serious and intense.  I'm usually not a big fan of more serious American shows so I had my doubts I could handle Asian shows of that vein, but I enjoyed King2Hearts so much that I decided I'd be safe to take the plunge and watch Goblin: The Lonely and Great God.
The cinematic Goblin completely blew me away and validated my high expectations.  It's now among my favorite dramas of all time.  And that's when I knew I was completely hooked in K-dramaland!

Since then I've devoured a ton of awesome dramas, most of which I do some amount of fangirling over.
I also got into K-Pop (and a bit of Mandopop) music.
That all lead me to join in the fun on Twitter, where I have met a few great friends, did a charity fan project and started up a podcast with some close buddies! That brings us to the present!
Bye for now!
Statistics
65d 1h 34m
ALL TIME
1,796 episodes, 169 shows
22h 54m
ALL TIME
12 movies
List Updates
Currently watching

21

/41

7 hours ago

Currently watching

8

/25

8 hours ago

Plan to watch

19 hours ago

Plan to watch

19 hours ago

Plan to watch

19 hours ago

Currently watching

11

/16

1 day ago

Currently watching

7

/13

2 days ago