Details
Last Online: 5 days ago
Gender: Female
Location: Sweden
Total Edits: 0

LV0

Roles:
Join Date: April 10, 2018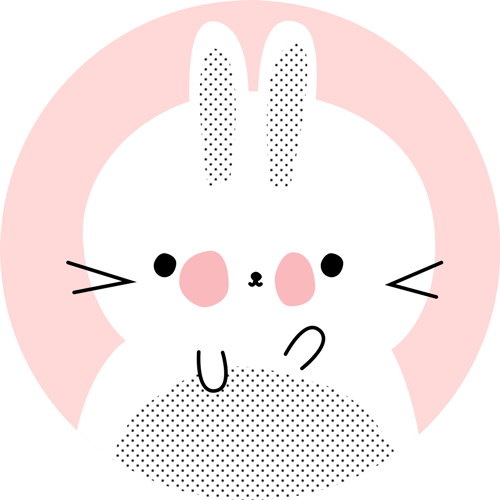 Just a girl from Sweden who loves watching asian dramas :) I have been watching since 2007.I'm a fan of dramatic love stories. I do like rom-coms as well. I enjoy also watching period / historical dramas because the history, settings, costumes is just so fascinating (but I'm so simple minded so sometimes it's difficult for me to understand everything because of all the politic talk, LOL). I usually try to stay away from dramas that I know will end in tragedy, but if a tragic drama looks very good and got many great reviews I might watch it.

I can watch older dramas even if they don't have amazing quality/cinematography and lacks in budget. I especially like old japanese dramas (90s to early 2000s) because many of them are so romantic, deep and beautiful with mature feel. There are not much romance anymore in the newer japanese dramas, and if there are romance usually it lacks  depth and maturity... which is a shame, in my opinion. 
I can listen to some k-pop songs sometimes but I don't follow any groups or artists, so I'm no k-pop fan. I love listening to great OSTs from dramas :)  
My biggest passion is to travel around the world and experience other cultures. I have been to about 15 countries. My favorite places so far is
- Thailand. Went there 2008, I wanna go there again and see more of this beautiful country than just beach tourist destinations... wanna next time explore more of thai culture and visit Bangkok, chiang mai etc =) 
- New York.Went there 2010. Just whoa, the city that never sleeps .. its definitately not a myth... as mom says "feels like Wild west inside our hotel room even during night" LOL. super fun city, impossible to get bored.. always something to do.. and oh the skyscrapers ...❤️❤️
- Italy. Went there 2012. Rome is for sure one of the most fascinating places on earth, outstanding buildings/ archictures, beautiful cathedrals... full of history, felt like I was stepped back into the past.
- Japan. Went there 2014 and felt like I traveled 20 years into future when coming to Tokyo. Fascinating country with rich culture, amazing technology, great food and interesting fashion (harajuku anyone?). Loved how they combinated so well modernity and tradition. 
- China. Went there 2018. I was AMAZED by everything! Especially by the Great wall ~ Everything was so darn fascinating, no wonder since China is one of world's oldest civilizations and one of the world's biggest countries, which means lots of diversity and lots to see and do. 
Countries / places that I never been to but would love to visit: South Korea, Taiwan, India, Sri Lanka, Myanmar, Indonesia (especially Bali), Vietnam, Philippines, Tanzania, Morocco, South Africa, Namibia, Mexico, Brazil, Peru, Bolivia, Colombia, Argentina, Spain, Greece, ISTANBUL, Scotland, Ireland, southern United States/California/Las Vegas.
What I love in dramas: 
~ Intense, deep, passionate , emotional love stories with some angst. 
~ Complex characters with lots of depth. 
~  Strong , witty loveable female lead characters.
~ Strong, well written thoughtful storylines with lots of depth. 
~ Natural skinship/real kisses. I love when the couples are affectionate / cuddles a lot/often touching each other (doesn't always has to be sexual). 
 ~ Sexual tension. 
~ Adults with sexual desires (I want to smack my forehead when adults even in their 30s act as if sex doesn't exist)
~ Forbidden love.
~ Main characters with disability / mental illness. 
~ Scarred main characters (physically and / or mentally) 
~ Healing, where main leads with deep wounds/broken hearts meet and begin to heal each other. 
~ Dramas that are seen as controversional dealing with sensitive/ taboo subjects. 
~ historical dramas where the FL raises to power, becoming the empress or the first female doctor, or something else that was back in that time only for men.
~ Noona (older woman/younger man) romances.
~ cohabitation/housemates (the ML and FL).


My first korean drama: My Girl  







Ling & Qi Luo (MARS)
| | |
| --- | --- |
|    Makino & Domyouji (Hana Yori Dango) |     Se Ryung & Seung Yoo (The Princess' Man) |
|    Alin & Kru Cook (Soot Sanaeha) |     Boong Do & Hee Jin (Queen In Hyun's Man) |
| | |
| Mike & Aom-am (Full House) | Ae & Pete (Love by Chance) |
| Kongpob & Arthit (SOTUS) | Han Kyul & Eun Chan (Coffee Prince) |
| | |
| | |
| | |
| | |
My rating system                                                                                                                                                                                                                      
1.-1.5  Worst ever
2.-2.5  Terrible
3-3.5  Poor
4-4.5 Waste of time
5-5.5  Problematic
6-6.5  Meh, still wouldn't recommend
7-7.5  Pretty good, worth watching
8-8.5  Very good. Rewatchable
9-9.5  Great! Almost perfection, could rewatch many times
10 . PERFECT! Masterpiece!! Will forever hold a special place in my heart<3 and I feel that I can rewatch over and  over again forever without ever getting bored. 
Upcoming drama I'm most excited about; 


Statistics
10d 6h 8m
ALL TIME
248 episodes, 19 shows
List Updates
Plan to watch

Jan 12, 2020

Currently watching

10

/21

Dec 30, 2019