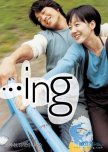 ...ing
9 people found this review helpful
In the beginning I liked this movie because of the male lead character. His silly and quirky ways make the little things he does seem that much more endearing. The story is simple and not over done making it feel like something is missing. It's because of this aspect that it feels more like a real life story. The actors aren't glamorous or cinematic and neither is the plot. This movie hits home and sticks with you.
Was this review helpful to you?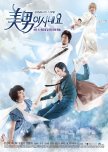 This drama was fun to watch and kept me guessing. The show may not have went in the direction that I wanted at all, but considering the fact that I finished it quickly and complained to the tv like the actors could hear me the whole time, I'm guessing it was great for other reasons than it matched my personal tastes.
....and why did the stylists keep messing with poor Jeremy's hair? I just wanted to fix it for him lol
The whole cast was fantastic and adorable.
Was this review helpful to you?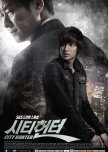 This drama was great though if you're a sucker for love interests like I am the ending will will dampen your previous high thoughts.
This drama has plenty of plot twists and it will keep you guessing. The actors performances are great and they are cast really well. I kid you not, every time the scary assassin for one of the shows bad guys was there I about had a heart attack. The guy's evil looking behind those Jonas brother bangs.
I also am now searching for the epic action/a fights going to happen music now. It was catchy.
Was this review helpful to you?